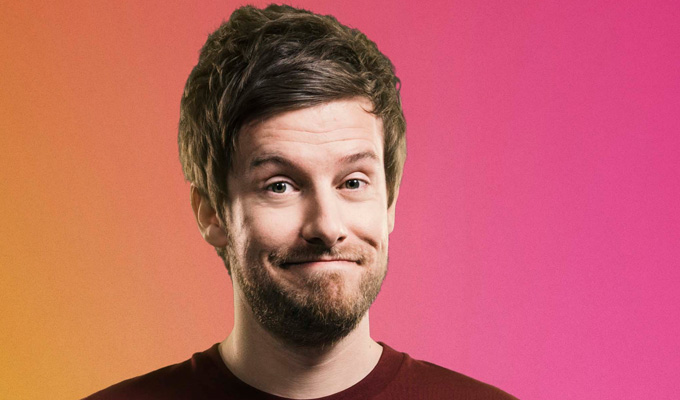 Is That... Chris Ramsey?
Chris Ramsey is becoming TV's go-to guy whenever a youth-skewing show wants a cheeky chappie to share bantz with celebs, whether it's on Virtually Famous, the I'm A Celebrity spin-off or his own Comedy Central shenaniganathon.
Such digital-channel exposure is boosting his profile for his stand-up talents, though it does them a disservice. Yes, on stage he has the same impish rapport with the audience that so appeals to those telly producers – but he also has classy storytelling skills, deftly drawing the listener into his world.
Nor is his mastery of pace and empathises used to artificially inflate everyday stories, imbuing them with a false, and shallow, sense of drama. Sure there's exaggeration, but his routines build on solid anecdotes. When a crack police squad wrongly arrest you for a hate crime while you're still in your underpants, little embellishment is needed. 
Is That… Chris Ramsey? is framed around the idea of him being a child at heart. Not quite in the 'overgrown kid' persona that he so often fosters – though there's a bit of that – but more in the sense of being scared of this world, especially now he is a father himself. He hopes to be the same rock for his baby as his father was to him, but feels woefully inadequate.
So there are the obligatory stories of new fatherhood, but he's got a couple of doozies, not least the ultimate tale of inappropriate defecation (his son's, not his) to bring laughs through the winces in the more Knockabout early routines.
But Ramsey flashes vulnerabilities in wishing he had the same relaxed confidence off-stage as he does when speaking to a crowd, which comes to the fore as the show progresses. Most notably, he confesses to his fears of what could happen while he sleeps, especially when staying in unfamiliar hotel rooms – something of an occupational hazard given his job. But confessing to vulnerabilities is usually endearing, and so it proves here.
At 30, he remains the archetype of the upbeat, cheery lad of a comedian, despite being a husband and a dad. But behind all the trappings of being a modern young 'personality' – flashing up all his social media addresses before the show and performing on an inflatable set that looks like a leftover from a kids' TV game show – Ramsey is certainly maturing as a stand-up.
Review date: 20 Mar 2017
Reviewed by: Steve Bennett
Reviewed at: Leicester Square Theatre
Recent Reviews
What do you think?