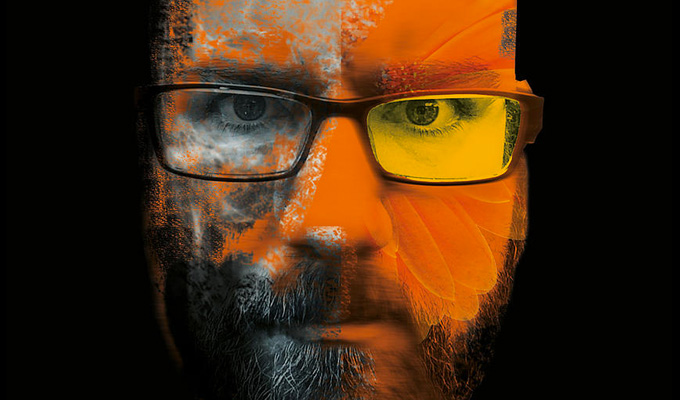 Scott Gibson: Life After Death at the Soho Theatre
Note: This review is from 2016
The Edinburgh Comedy Awards did their job this summer. By awarding the best newcomer gong to Scott Gibson, the panel gave a shot in the arm to a comic who'd previously gone largely undetected by the industry. But his victory would only seem to come out of nowhere if you hadn't witnessed this assured storytelling show, now landing in Soho Theatre on the back of his Fringe success.
It helps, of course, that Gibson has quite the tale to tell. Feeling unwell after a stag do eight years ago, he tried to sleep off what turned out to be a brain haemorrhage. Eventually the full extent of his injury was diagnosed – by a fluke that shows how delicate the gossamer-thin divide between life and death can be – and his subsequent treatment has provided a goldmine of comedy fodder, though it's quite the journey he needed to undertake to get it.
It's one thing to have a story, quite another to tell it, but here Gibson shows the sort of mastery that has the audience rapt when needs be, and in rich laughter when the tension is released or the indignity exposed in skilful, self-deprecating description.
Initially, he doesn't seem that confident on stage, with the sort of airy preamble that, rather endearingly, suggests a man who isn't fully at home with the idea a room full of people have come out to see him. He'll soon get over that.
Act one concerns the stag weekend to Blackpool, nine years ago. Although featuring copious booze and a visit to the strip club, this isn't the raucous laddish adventure you might expect. Instead it's a vividly detailed description of the squalor of the cheap B&B the gang of twentysomethings stayed in, with an acknowledgement of the pack mentality of young men. It's this section, probably more than the meat of the narrative, which marks Gibson as having the potential for enduring success, since it proves he can forge strong comedy without the high drama of his central story.
When we come to those matters medical, his storytelling skills flesh out the cast of supporting characters, from the brutally no-nonsense ambulance crew to the sinister-sounding operator of the MRI scanner. Gibson fits the stereotypical Glaswegian traits of being cheerfully direct – which means he'll be batting off comparisons to Billy Connolly his whole career – but it also leads to an unsentimental appraisal of his experience, as he resigns himself to the physical humiliations and a lack of control over his own destiny, and indeed body, that the process requires.
Some of the medical sections might not be for the squeamish, but he doesn't dwell too much on the comfortable ins and outs of the operation. A smart raconteur knows what to leave out as well as what to emphasise – and Gibson is as natural a storyteller as you could hope to encounter. And you will encounter a lot more of him.
Review date: 22 Dec 2016
Reviewed by: Steve Bennett
Reviewed at: Soho Theatre
Recent Reviews
What do you think?