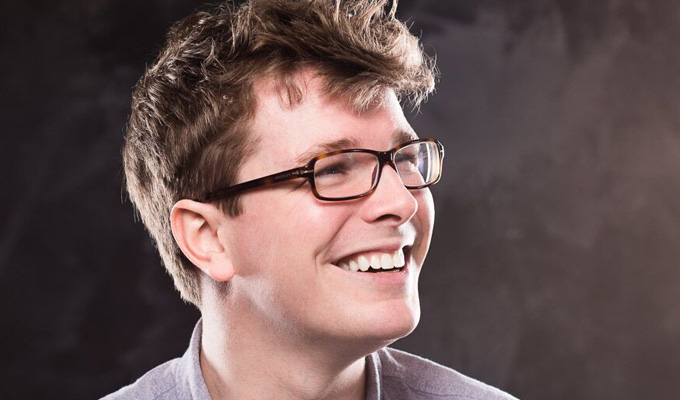 Kieran Boyd: Egg
Kieran Boyd picked his title, not for any particular significance. But because it's a word that's amused him since childhood. And as it happens, that's a pretty good summary of his show: some things that have drolly entertained him since he arrived on the planet.
Born in Warrington, he enjoyed a privileged upbringing that has robbed him of his broad, rugby league player accent. But it returns every now and then as a voice in his head, a disappointedly critical pundit of his more embarrassing moments.
Regional accents tickle him, it transpires. And he would be flirting with condescension, were it not for the fact that he's a decent mimic and the qualities he attributes to Scouse, Brummie, Geordie et al are so abstractly weird but oddly apposite, that it ought to be impossible to take offence.
Besides, his ancestry resides in one of the most aggressively distinct areas of the UK, Northern Ireland. His blustering, blowhard of a great uncle affords him some stout anecdotes, the old man's blithe disregard for sensitivities and take-me-as-I-am mentality something Boyd can only admire.
Definitive traits he reveals of himself meanwhile, are the laziness he's perfected from working at home; a blood phobia that's as sensitive and inconvenient in its triggering as it is horrific in its consequences; and an unabashed love of heavy metal.
This seemingly incongruous passion for someone as likely to attend an upper-class rowing event is made explicable once he relates, with persuasive reasoning, how metallers are just nerds accustomed to never troubling fashion. Twitter feeds of some of the most ridiculously named bands seem to bear him out, hilariously juxtaposing their Satan worship with the frustrations of suburban dads seeking to escape their stultifying home lives.
Boyd is comfortable as an outsider, secure in his quirks. But he's also capable of the kind of acute social observations that would grace any mainstream stand-up showcase, from the potential awkwardness of door-holding etiquette, to more originally, the narrow thematic limitations of birthday cards for dads.
Framed with some solid crowd work, gamely engaging the front few rows as he seeks allies in his geekier interests, this is a solid if unshowy stand-up debut, consistently amusing but never risking the spectacle of Boyd's favourite, hard thrashing bands.
Review date: 22 Aug 2016
Reviewed by: Jay Richardson
Recent Reviews
What do you think?