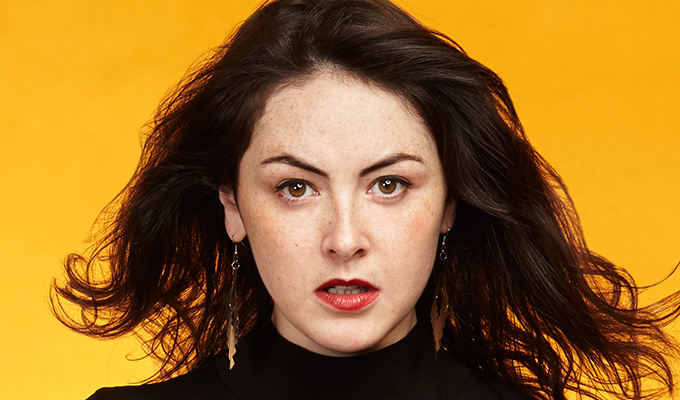 Emma Sidi: Telenovela
Note: This review is from 2016
Emma Sidi has worked out that, to British audiences at least, speaking in Spanish is funny. And she's right: the heartbroken, melodramatic Mexican woman at the heart of her second show, Telenovela, is a really rewarding comic creation. Without her, we'd be denied hearing Sidi get the maximum comic value out of the words 'Vicks Vaporub', and the world would be a poorer place.
But more than that, the character allows Sidi's big, bold style of performance to really shine in this soap-opera tale of her affair, subsequent drug addiction and hallucinations.
It's not just fun with language. The very nature of her outrage at her husband having an affair is funny in itself, as are her absurd and deadpan dance routines. In fact, her physicality is the driving force behind the show and how funny it is. Her handling of two people in the audience is also impressive: one is trying too hard, one isn't trying enough, neither of which is very helpful, but Sidi deals with them in such a way that works for the show. She is clearly a comic of considerable skill.
Telenovela is very well-balanced. By having just a few characters, with two at the centre, it sits somewhere between a long-form story and a sketch show of separate comic creations that gives you little to grab on to.
Side's second lead in Telenovela is an English woman who's a telly addict, and has been watching the Mexican melodrama unfold. Both she and a doctor character who extols the virtues of therapy are solid creations. The only semi-duff creation is the woman with a deliberately pan-European accent whose dream is to be a news anchor. I don't think there was enough humour in the constantly morphing voice, or her tryout as a TV presenter, to justify her inclusion.
We return to the main character and audience participation for the lightly surreal finale. So often when character shows get members of the crowd involved it feels like a crutch, or an easy win, but in Telenovela you sense it has purpose and isn't making up for any sort of deficit. It's one of many facets to the show that suggest Sidi is a notch above many of her peers.
Review date: 18 Aug 2016
Reviewed by: Paul Fleckney
Reviewed at: Pleasance Courtyard
Recent Reviews
What do you think?