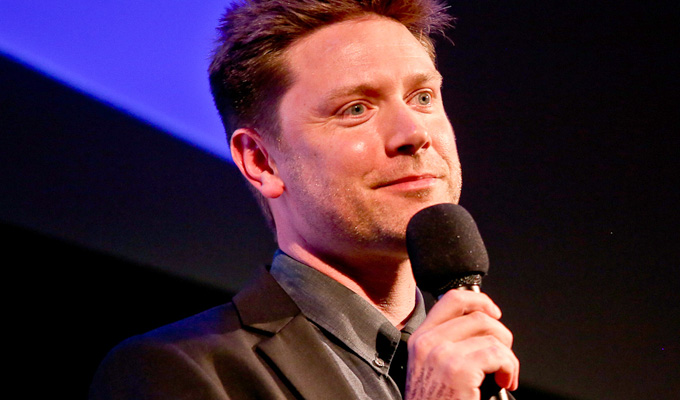 BBC Radio New Comedy Award final 2016
Note: This review is from 2016
A live Radio 4 broadcast can be enough to terrify even a relatively experienced comedian, so one can only imagine how racked the nerves were of the six new(ish)comers competing in the final of the BBC New Comedy Award last night.
Before we get to them, props must go to Mark Watson. In previous years, the event has been hosted by Patrick Kielty, the consummate broadcasting professional who's done sterling job in keeping the show on track despite some serious overrunning. But Watson projects a much looser vibe. Who knows quite what listeners tuning in expecting Pick Of The Week would have made of his excited introductions? Plus he engendered a sense of mischief concerning the episode of The Archers which divided the show of a kind rarely heard on Radio 4, and certainly not about its cherished drama.
George Lewis made a confident start to the final, despite his set being predicated on his social awkwardness and lack of success with the ladies. He portrayed himself as an uncool man, wearing a T-shirt while swimming and being the hapless victim of pranks by his so-called friends. Social outcast is a de facto setting for a lot of comedians, but Lewis has strong writing to grab plenty of laughs from this low status. His only obstacle will be inevitable comparisons with Jon Richardson, as they are from the same region and have the same personality type, and the more he can do to distance himself from that, the better.
Catherine Bohart might have been playing with fire in asking the live audience what they call their 'downstairs area', though luckily the crowd proved too polite to yell out anything at all, let alone anything that could have Radio 4 yanked from the air. She's not coy about her own bisexuality, forming part of this personal, engaging set along with talk of father's job as a Catholic deacon. Bohart has a memorable turn of phrase, and a charming way of drawing the listener in to her world and she already seems like a comic with both a distinctive voice and a story you'd like to hear.
Michael Odewale garnered an applause break with his very first gag, about resolving his British-Nigerian identity crisis. Race is a cornerstone of his act, from the isolation of 'black-on-black' crime as different from other types to not having a 'black voice', at least to some people's ears. Though the best gag had nothing to do with his colour, just a description that sums up how bleak his home town of Dagenham is, elegantly tagged with: 'Everyone says I'm crazy, but I know what I saw', setting him up as something of an outsider with a different view on things. He seemed to trip over the odd set-up, but another act with a lot of promise.
Lauren Pattison produced a tight, self-contained routine which, as she acknowledged, could be a sitcom premise. She, a Geordie from the working-class area of Byker, sharing a flat with her ex-boyfriend, a refined upper-middle-class boy from Harrogate. The archetypes are instantly recognisable and re's a high gag count in this well-polished set as she exploits the situation from every angle, and again creates a world you're intrigued to hear more about.
Deadpan Jethro Bradley would be crowned winner on the night, thanks to a handful of carefully-crafted, dry jokes. If there was one that won it for him it was probably the one line pointing out that his mild autism was a genuine condition, compared to the self-diagnoses some people declare in an attempt to sound interesting. But his opener and closer were eminently quotable, too, and both given a strong tagline to hit home hard. A couple of others were more contrived, but there's no doubt he's a creative writer.
Finally Sindhu Vee, painting a domestic portrait of living with her children, 14, 12 and prone to the juvenile jokes, and her elderly parents. Mum has an amusing line in malapropisms, and Dad won't turn his hearing aid on for fear of wearing out the batteries. It's a convincing family scene, which Vee tells with a gentle wit, though perhaps a little too gentle when compared to some of the heavier hitters tonight. Still, she might have a warm-hearted comedy-drama in her yet.
For if there's anything the illustrious list of previous finalists tells us, it's that getting to this stage, wherever you're placed, can help open the door to a stellar comedy career.
• You can hear the finalists' sets here.
Review date: 15 Aug 2016
Reviewed by: Steve Bennett
Reviewed at: BBC
Recent Reviews
What do you think?