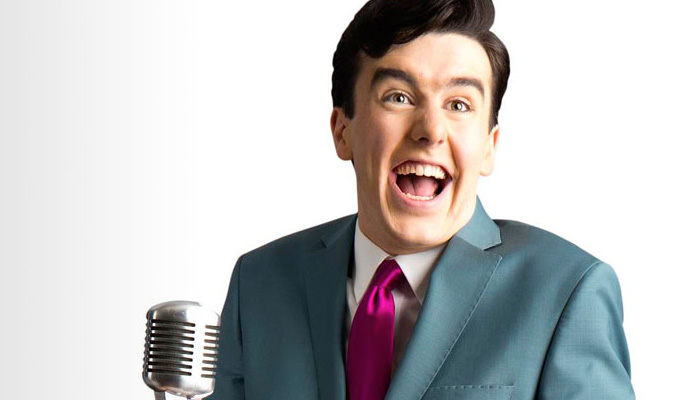 Al Porter Is Yours
Should Graham Norton vanish in mysterious circumstances, detectives should pay a visit to Al Porter, since he'd have the most to gain should a vacancy unexpectedly arise for a fun, showbizzy, camp, chatty Irishman full of irresistible vim.
There's a smidgeon of Kenneth Williams, too, in his dramatic reactions and exaggerated double-takes; or of Frankie Howerd in the pursed lips of fake outrage when we see an innuendo in his oh-so innocent words.
Big and flamboyant we've seen before, but there's something so infectiously joyful about Porter that makes an hour in his vibrant company such a unique blast. He is so incandescently happy to be on stage that it cuts through cynicism like a laser.
The pizzazz starts from the over-the-top entrance, more Vegas cabaret than small attic Fringe venue, and doesn't let up till the big song-and-dance number that's gloriously sacrilegious.
He surely has every right to take the Lord's name in vain, given his apparently genuine story about immoral shenanigans with the local Catholic priest – part of the amalgam of first-hand anecdotes and observational routines which also includes a lovely recreation of Don't Tell The Bride and his one-and-only heterosexual experience.
Porter, already a radio host in Ireland, has come a long way from his upbringing on a council estate in Tallaght, South Dublin, which provides him with some great yarns about his alpha-male Dad and dumb Ma. Every one of them feels like a shared confidence.
He has a distinctive look – a street caricaturist's dream with firm eyebrows and well-quiffed, jet-black hair – and dressed in smart suit. For he's in no doubt he's putting on a spectacle, looking and acting the part, jollying the audience along with easy, flirtatious banter. He was clearly born for this.
And yet he's still just 22 years old… no wonder he got onto the radar of the 'act most likely to earn a million quid' award.
Review date: 30 Aug 2015
Reviewed by: Steve Bennett
Reviewed at: Gilded Balloon
Recent Reviews
What do you think?