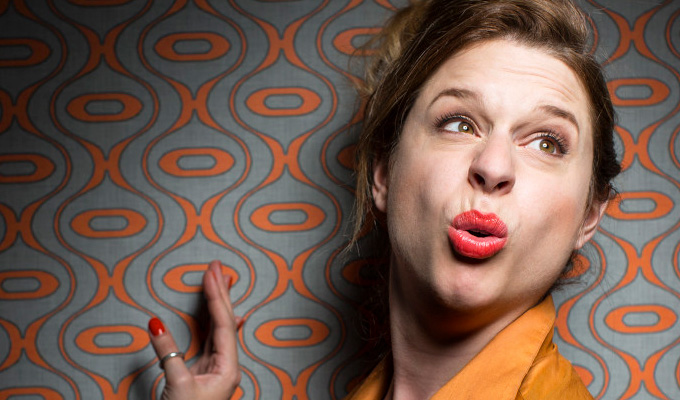 Amy Howerska: Sasspot
Note: This review is from 2015
Amy Howerska has got a really interesting (© Steve Davies) show. She might one day make a great sofa guest for Graham Norton and the like. She presents with vim, vigour and volume and her story of growing up with a frankly barking mad-sounding Army family is quite riveting.
She's a one woman voice machine, populating the stage with barmy Welsh cousins, Bradford grannies and East End gangster-loving aunties, and I really feel for her mum having the unmerciful piss taken out of her, as she's portrayed as an irascible Barbara Windsor. If Howerska is the least full-on member of her tribe, you can only wonder what their Christmas parties are like.
She has a talent for drawing a character in very few words, and to summon up a very old reference, I don't think there's been a family portrait to beat this since Gerald Durrell's brilliant books about his own family of eccentrics.
I think it stretches a point to call this a stand-up show, but it was genuinely entertaining and I almost felt she should have a Q&A, I really wanted to know more about everyone living in the 'drop zone'.
As a debutant Howerska announces herself as a force to be reckoned with. She'd be terrific on radio, as a presenter and a host: she's expressive vocally and visually without being actorish, and is a gifted storyteller. Refreshingly unsentimental, there's no bit bolted on to tug the heartstrings (that's so last year), making this a good, fun romp.
Review date: 13 Aug 2015
Reviewed by: Julia Chamberlain
Reviewed at: Gilded Balloon Teviot
What do you think?