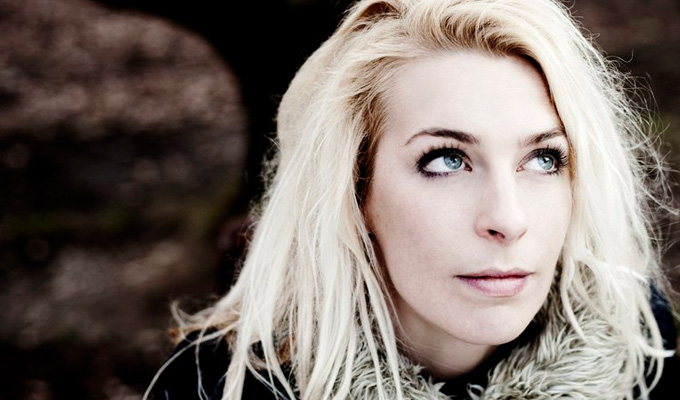 Sara Pascoe at Latitude
Sara Pascoe receives a lot of love from the Latitude audience, and she repays them handsomely. Her well-informed, imaginatively approached take on vital issues mixed with disarmingly honest personal stories make for a distinctive and potent set.
Without overtly making a political issue of it, she's a feminist comedian tackling such topics as the pressure on the childless thirtysomething to breed, unattainable body image, and the objectification of women in magazines such as FHM. But this is all secondary to the funny.
She even has a riposte to all those who somehow believe, in the face of all contrary evidence, that female comics only ever talk about their periods. And she does this by talking about her first period. The laughs it gets is the strongest argument ever that even if the stereotype were true, if it's funny it doesn't matter.
But for her definitive routine look not further in how she combines society's apparent determination to exterminate all pubic hair, with Pavlovian theories of sexual gratification, the extinction of the glow-worm and her own experiences. No wonder she speaks 19 to the dozen to get all this stuff in. The set is so densely packed with astute commentary that even the rare routine that doesn't fire remains fascinating and informative. No wonder she's been on QI – a bit of her CV you'll never forget after hearing hiw she makes that enviable job the perfect analogy to motherhood.
An endearing personal touch overrides any remote possibility of the social commentary becoming too dry. For example she opens up about the Japanese language 'tramp stamp' tattoo she has, in a section that has a strong emotional element, as well as a cracking punchline. And way from the first-hand candour, she only needs to hint at a silly 'glass ceiling' joke to bring the house – or tent – down since everyone has been brought onto the same page.
Pascoe is one of the most relevant comics working the circuit today, and that status doesn't come at the expense of the funny.
Review date: 19 Jul 2015
Reviewed by: Steve Bennett
Reviewed at: Latitude
Recent Reviews
What do you think?