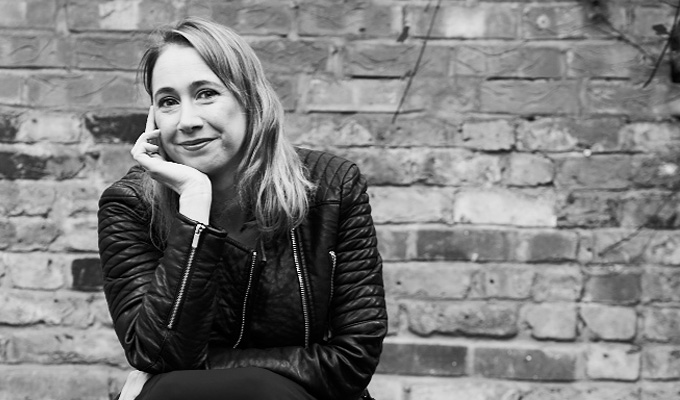 Tiff Stevenson at Latitude
Note: This review is from 2015
It's just a two-word phrase, but it points to something that's slightly astray at the heart of Tiff Stevenson's routine. When talking about nothing more than the rose-tinted world of adverts she uses, matter-of-factly the phrase 'hagiographical marketing'.
Hardly the stuff of everyday speech, it seems to suggest she's trying too hard to show how well-read she is, rather than cutting through that sort of grandiloquence to get to the funny heart. As such, she has a tendency to take the audience round the houses of argument, even on points most crowds would probably quickly agree with, before getting to the bit that might yield the laughs.
Mind you, she can do the same for routines that don't have any greater motives. She spends a good couple of minutes on the most inconsequential encounter with a couple of lads on the street, of Sydney that fizzles out not into punchline but into telling us she once met Slash from Guns N Roses. Whether anything funny happened at that meeting is not relayed.
And for all the consensus-seeking politics she forward, the one topic that resonates with the festival crowd is her bugbear about people who wear Ramones T-shirts to show they're cool, without having a single Ramones album to their name.
Putting aside her posturing around the issues, Stevenson is pretty good at writing jokes to formula, and a couple of the longer routines have nice imagery, meaning the performance is always solid at the least. Even that 'hagiographical marketing' bit ends in a satisfying parody about Jack Daniels airbrushing out the less palatable bits of Deep South history. It's just that the would pack a harder punch if she moved quicker to the end point and précised the background reading that got her there.
Unexpectedly, she also demonstrates a talent of perfectly mimicking Stevie Nicks, suggesting she could have an alternate career in the world of tribute bands. Fleetwood Mock surely awaits if this comedy career ever comes unspooled.
Review date: 19 Jul 2015
Reviewed by: Steve Bennett
Reviewed at: Latitude
Recent Reviews
What do you think?