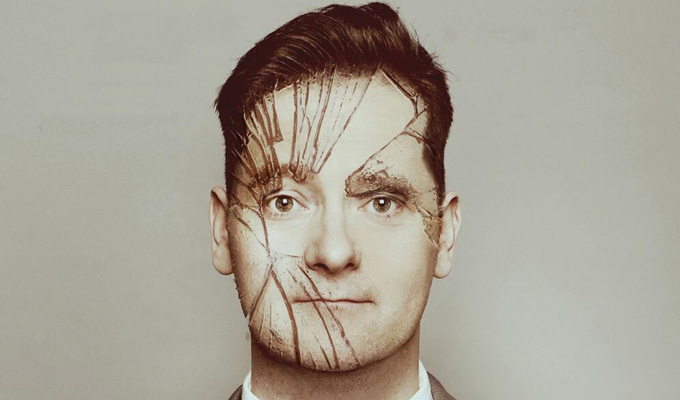 Jason Cook: Broken
Note: This review is from 2014
Jason Cook threw his heart and soul into writing Hebburn, the BBC Two comedy about his home town, so much so that it left him physically and mentally broken.
It's possibly taken something out of creative tank when it comes to stand-up, too, for although this collection of family anecdotes is reasonably amusing, it doesn't have the depth he's usually known to bring to the Fringe.
The titular Broken is a useful catch-all, not just for his health problems (is there a comedian on the Fringe who hasn't had a breakdown in the past couple of years?) but just about everything else. So he claims he's been damaged by marriage and fatherhood – even thought the stories he tells would suggest the exact opposite – as well as by choosing comedy as a career.
So he plays the dutiful-but-daft father in anecdotes about visiting a Centre Parcs petting zoo, or standing by as his wife defends the family honour in a brutal war of words on the train. Then there's the day his mistimed his sleeping pills on the plane and was an floppy, drooling mess when he shouldn't have been.
As the put-upon putz, he describes grafting away to support his family, handing over his hard-earned to his wife to stop him splurging on sci-fi memorabila, so strong is his inner child.
That immaturity informs Cook's anecdotes, which he tells with a jaunty fast pace, his Geordie accent no doubt baffling the Belgian tourist in the audience when he built up a head of steam. Cook banters with the audience enough to get them engaged before describing the humiliations, and bounces off their responses like the experienced compere that he is. Not everyone enjoys his playfulness, however, just ask some of the serious-minded therapists he got through on his road to recovery.
Despite his best efforts, though, the show feels a little slight. The strongest opinion he expresses is the state of the British comedy scene is that outside of this Edinburgh bubble audiences are just happy with a crude reference, never mind anything the stand-up is trying to say. And nifty callbacks seem to exist in place of a strong ending – which has previously been his forte, playing on the audience's heartstrings. This year we barely give a pluck.
But it's an enjoyable hour of rock-solid stand-up, entertainingly told, but missing that vital extra element to stand out from the crowd.
Review date: 9 Aug 2014
Reviewed by: Steve Bennett
Reviewed at: Pleasance Dome
Recent Reviews
What do you think?