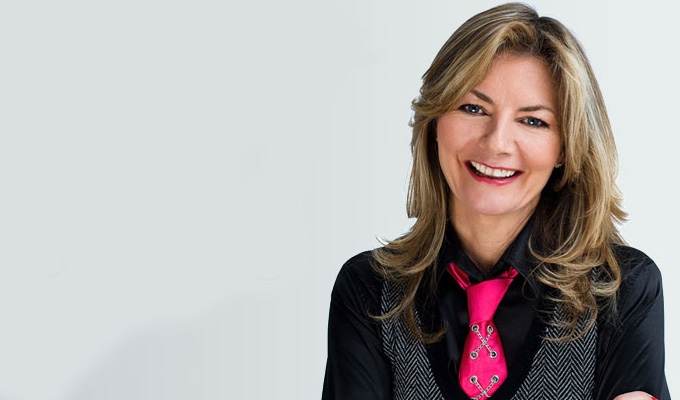 Jo Caulfield: Cancel My Subscription
Note: This review is from 2014
Year after year, show after show Jo Caulfield pulls in a crowd and entertains them in her world. Cancel My Subscription is a solid show and one which gives the fans exactly what they want; audience banter, insightful observations and brief glimpses into her life. To use a reviewing cliche, it's like having a glass of wine and a chat... or maybe more like the full bottle and a bitch about that 'mare next door.
The material is exactly what you'd expect. There's a brief spot on her husband, who sees to have knack to be gifting her with great material. Married to a Scot and having lived in Edinburgh for three years, it's no surprise Caulfield touches on the referendum before moving on to the Scottish sense of humour. She's not here to talk politics, though, so the whole mood is kept light and upbeat, as is her demeanour.
There's no unifying thread running through the show, but this doesn't matter as most of the crowd are happy just to sit back and enjoy the laughs as they come. The highlight is a longer section about a recent trip to Amsterdam where Caulfield recalls the loss of her writer's notebook, the wealth of random ideas scribbled therein only reinforcing her stature as a prolific and proficient writer.
Indeed, the audience love every second while Caulfield and her acerbic wit look just as relaxed on stage in The Stand as she ever did. It's a confident and settled performance but you wouldn't expect anything else from Caulfield.
Review date: 8 Aug 2014
Reviewed by: Barrie Morgan
Reviewed at: Stand 1
Recent Reviews
What do you think?