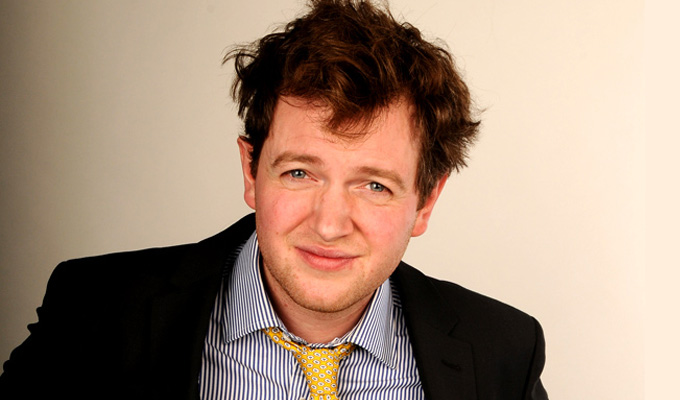 Miles Jupp at Latitude 2014
Note: This review is from 2014
Miles Jupp is a broken man. Four children have deprived him of the smallest pleasures, and any concept of time to himself. 'A weekend away! What lives you lead!' he tells the Latitude crowd in jealous admiration. He needs to plan meticulously just to pop to the shops.
The premise of his set, taken from his just-ended tour, is essentially that his domestic stresses have isolated him from the rest of society, leaving him, he suggests, with nothing to say that could possibly interest the rest of us. Au contraire; this mildly embittered rant conclusively dispels the idea of the pram in the hall spelling the death of creativity, packed as it is with beautifully aggrieved attitude and perfectly-judged lines as he faces up to his, and life's, inadequacies.
The grumbles may be delivered in the soft voice of defeat, but there's hard sentiment behind them, of ambitions compromised by family life, as well as a crumbling of old-world civilities and certainties. His set is loaded with ironies about his middle-class life, and every word has been carefully chosen to express his exasperation with expert wit.
Jupp's set did seem under-appreciated by this festival crowd, who tended to let sparkling lines wash gently over them, rather than reacting with the guffaws such brilliant writing deserved. That seemed to be a feature across the weekend – comics playing this big comedy arena need to heavily sell gags to get laughs; those with more conversational approaches are almost greeted like spoken-word artists, listened too attentively, but passively.
Even so, you suspect Jupp could instigate a revolution, with the points on his manifestos striking a cord here, as he fearless tackled all the big issues, including wheeled suitcases, dishwasher loading and coffee consumption.
And at the end he undermines his whole, painstakingly-constructed set, with one brilliant payoff. It's a masterclass in comedy construction.
Review date: 20 Jul 2014
Reviewed by: Steve Bennett
Reviewed at: Latitude
Recent Reviews
What do you think?