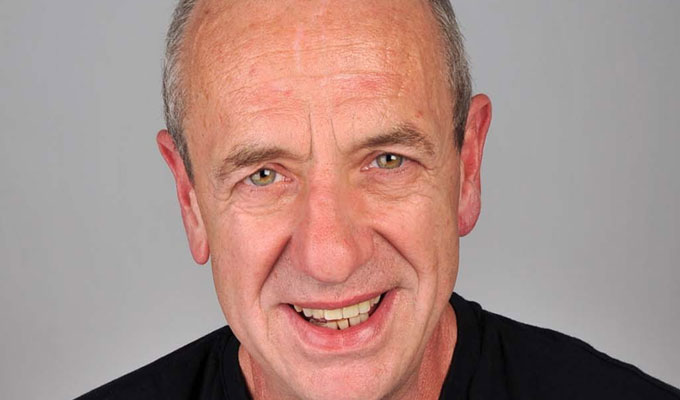 Arthur Smith Sings Leonard Cohen (Vol 2)
Note: This review is from 2014
If you didn't know better, it would be easy to dismiss Arthur Smith Sings Leonard Cohen as a one-joke idea, a whole show spun around the single funny notion inherent in the title. Wouldn't it be a hoot if the gravel-voiced stand-up did tongue-in-cheek cover versions of the gloomiest hits of the bard of despair?
But that's not what this is about at all. Revisiting an idea he first had 14 years ago, Smith really does sing Cohen, sincerely and affectionately. It's obvious that the comedian has found a lot of meaning in the songwriter's work, not to mention possible parallels in their careers. Superficially, certainly, as Smith has styled himself as a Grumpy Old Man, but more significantly he, like Cohen, is quietly but firmly ploughing his own artistic furrow, with enough built-up reputation to be no hostage to fashionable demands.
Indeed, in some of the more overtly funny sections of the show, Smith derides the enthusiasm and affected rage of today's Apollo comedians. 'Enthusiasm is the first refuge of the talentless,' Smith states in a typically droll, epigrammic comment. That seems to be his own thought, but the evening is peppered with pithy quotes from philosophers, artists... and Leonard Nimoy, whose crass, egocentric poetry is wryly mocked as no rival to the one true Leonard.
This thoughtful, low-key cabaret tone celebrating age and knowledge over vibrancy and optimism give the evening a slight Gallic atmosphere, aptly given Cohen's Quebecois roots and Smith's Francophilia. And despite his deadpan, Smith actually does well as a spittle-flecked angry comic that he mockingly mimics. But he protests that it's not him – and it's certainly not this show.
Instead, this is a thoughtful, occasionally sombre, hour as the 60-year-old muses on 'depression, decline, demential darkness and death', some of it through the story of his own mother, now living in a home. As might be obvious from that description, this genre-defying show is not out-and-out hilarious, but sophisticated and satisfying in its languid, gently amusing, way.
Cohen's songs do a lot to create that feeling of weight and meaning, of course, and in his heartfelt renditions Smith is aided by the talented Smithereens – Kirsty Newton, Carrie Marx and Ali Day - providing the melodic backing that gives the originals so much haunting texture. In short, if you like Cohen, or think you might, you'll certainly appreciate Smith's deeply felt tribute to him.
Review date: 18 Feb 2014
Reviewed by: Steve Bennett
Reviewed at: Soho Theatre
Recent Reviews
What do you think?