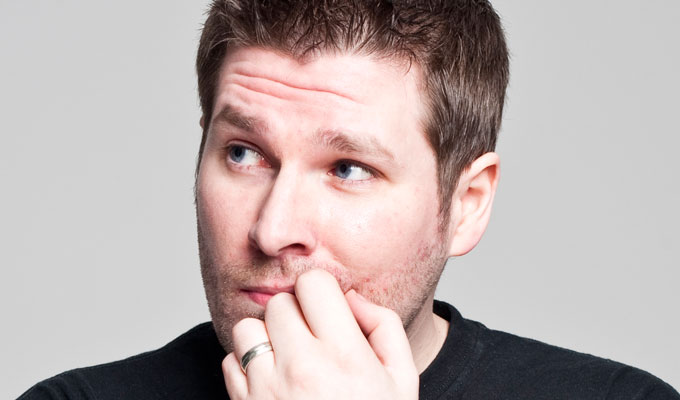 Mark Nelson: Under The Radar
Note: This review is from 2013
'It's not often I play theatres,' Mark Nelson tells us. 'I'm usually in the clubs.'
But while his quietly-spoken, laid-back style seems more suited to this more personal arena than dealing with the rowdier audiences that are his bread and butter, he hasn't got more ambitious in his material to warrant the solo billing.
In this solid but unspectacular hour, stereotypes come quick out of the gate, especially about his native Scotland being full of violent and obese teenagers, or about how disgusting 'gingers' look, which is uncharacteristically unpleasant. Let's leave that to Frankie Boyle.
The box ticking continues with the routine about Primark, while his take on the Olympics ('let's have ALL the competitors on drugs') or the legalisation of gay marriage (bad news for the homosexual commitment-phobe wanting an excuse) are not original thoughts. At least his clichéd routine about how Glasgow's East End is hardly crying out for the equestrian centre it's getting as part of the Commonwealth Games – 'East London' and 'velodrome' were the references every comic was using pre-Olympics – has a decent, if crude, payoff.
His own story of moving from feckless youth to settling down might seem like similarly familiar ground, as Nelson's not the first 32-year-old comic to find himself with a wife, child and mortgage, against the odds. But at least these routines allow him to put more of himself into the comedy, and he's a likeable guy, so we can empathise with him. The fact that his apparent sartorial effort in taking to the stage in a black suit is undermined by the prominent hole in the crotch, sustained just before curtain-up, certainly puts him on a level status with the crowd, if not below them.
While there might be plenty of 'lad' in his material about hen parties, internet porn, drinking, wanking and a gross incident he witnessed at T In The Park – routines, perhaps, that fulfil demands of his usual club audiences – we sense that he never wholeheartedly embraced the wilder side of life. But it means he falls between two stools (an unfortunate phrase given the music festival anecdote, the best in his show), offering neither vicarious bawdy tales, nor an affirmation of a more sedate life.
Combine this with a soporifically low-energy delivery, and the show is rather ineffectual. Despite some nicely-crafted punchlines, Nelson feels like a comic coasting in the comfort zone.
Review date: 30 Aug 2013
Reviewed by: Steve Bennett
Reviewed at: Soho Theatre
Recent Reviews
What do you think?