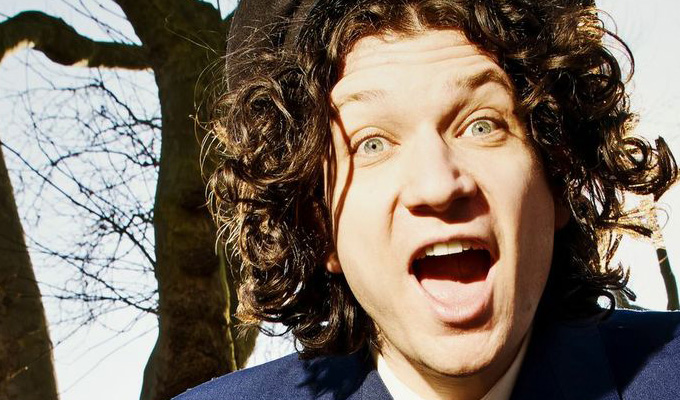 Ben Van Der Velde's Chain Letter
Note: This review is from 2013
Remember the golden era of bet-based comedy? The years when Dave Gorman circled the globe, desperately trying to find other men called Dave Gorman to take photos of because of a dare? Or when Danny Wallace went around saying 'yes' to lots of things and then they made a film out of it?
Well, thanks to Ben Van Der Velde you can relive those glory years, as he talks about his quest to hand-deliver notes to strangers in an attempt to encourage them to ditch social media and reconnect with long lost pals through the archaic medium of letter writing.
Quest-based travelogue comedy may have been around the block a few times but it certainly doesn't mean it should be dismissed out of hand, especially when the idea is such a relevant one. After all, can you recall the last time you wrote a letter rather than an email? No, of course you can't. Shush.
Ben's tale of travelling mishaps, repeated disappointment and gruelling Megabus journeys is certainly an engaging one, taking us back to the history of post itself. At the beginning of the show he even spends a fun few minutes enlightening us about the various quirky stamps that have been trialled throughout the years, including one from Switzerland that - quite literally- sounds very nice. It's a bit like a version of QI, but one in which Stephen Fry only makes a brief cameo role as a man who sent Ben a letter (and forgot to put a stamp on it).
The QI resemblance gets even more noticeable when he goes on to talk about ancient delivery methods. This fact-based comedy is pleasant enough, but it's something of a relief when the main narrative starts, so we can escape what threatens to turn into a spoken-word Wikipedia page about history's greatest postal services, however enlightening some of the odd information is.
He kicks off his mission to hand deliver letters to people in his past by firing off a missive to his childhood pen pal. When that doesn't work, he digs out an old postcard from a passing acquaintance, with better (and intriguing) results.
Unfortunately, the balance of jokes to anecdotes is sometimes weighted a bit too heavily in favour of the latter, when he gets too sucked in to retelling what is - in essence - a fairly engaging pub story when he really should be focussing on making the audience laugh. Luckily mop-haired, hobbit-impersonating Ben is talented enough to pull it back from the brink. It certainly helps that he has some solid storytelling abilities (although his Northern Irish accent is, frankly, terrible).
Ben Van Der Velde's Chain Letter is a decent example of 'crazy idea' comedy with enough laughs to leaven the bread of the story itself. However, after discovering that he spent £1,500 on his travelling antics (not to mention £1.50 retrieving Stephen Fry's letter from the sorting office) you can't help but think it might have been a bit easier for him to just scan the letters into his PC and send them as an attachment. Or Facebook! He could have used that.
Review date: 5 Aug 2013
Reviewed by: Hilary Wardle
Recent Reviews
What do you think?