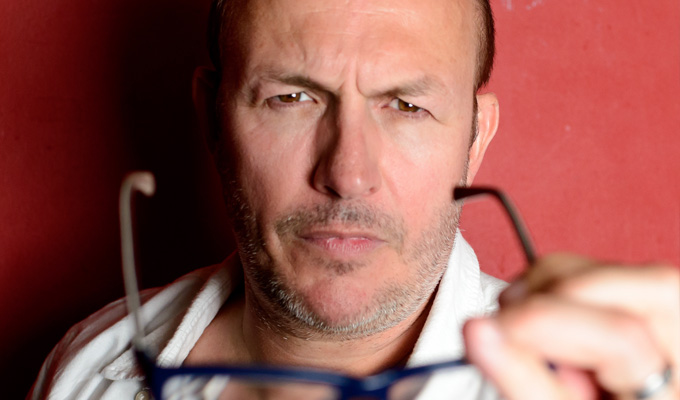 Brendon Burns – Original Review
Note: This review is from 2008
Brendon Burns
is, on the surface, simply another aggressive, swaggering Aussie talking filth, but behind the hard-edged material lies some smart thinking, often aimed at winding up the audience. This comes to the fore in his award-winning solo shows, but is still evident in his fiery club routines.
His more established material covers the likes of Grand Theft Auto, his drugs-hell past and an entertainingly brutal description of a night out in Cardiff. It's uncompromising exaggerations such as these that are his trump card, repeated again in his diatribe against evil foxes and even poor old ginger Prince Harry, a well-worn subject but still one Burns mines effectively – especially when he erupts into unbridled unpleasantness against the sainted Princess Di.
He's at his very best when there's a teasing point behind his raging, and he can be especially playful firstly about racism, class, and collective sensibilities, which he naturally tramples all over.
One of his Edinburgh shows was called Not For Everyone, which certainly sums up his act. But if you don't mind being challenged - even irritated or outraged - while you laugh, Burns is the one for you.
Review date: 1 Sep 2008
Reviewed by: Steve Bennett
Bilious and sweary
Recent Reviews
What do you think?