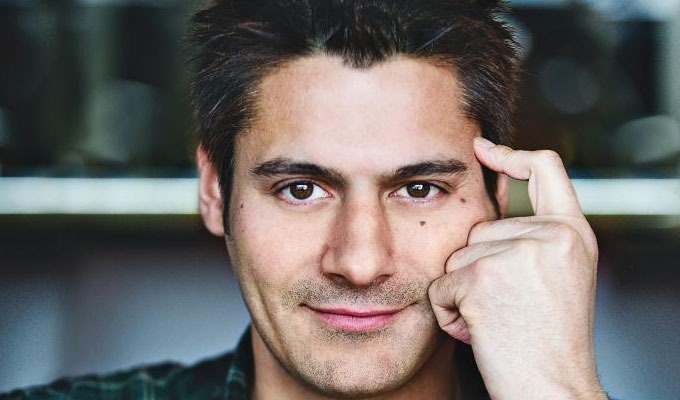 Danny Bhoy – Original Review
Note: This review is from 2008
Good-looking, chatty, confident – yet winningly unassuming with it – he's not just pretty, he's pretty funny. He has atomic-clock timing, a knack for le mot juste, and a cheeky, sly wit.
What he's not doing is shattering any boundaries of comedy; but he does what he does impressively well, utterly engaging the audience with his everyday yarns. He doesn't look far for inspiration, which means, as a comic forever on the road, he primarily offers tales of hotels and their tight sheets, ineffectual hairdryers and discreet housekeepers.
But he has a rare talent for voicing what we've all experienced and – more importantly – in a way much better than most of us could.
He's previously been dubbed the next Billy Connolly, which is perhaps just an instant comparison because he's a fellow Scottish. But he has similar reaconeurial skills and a similar way with exaggerated gestures to underline his comic points.
All in all, there's a pretty good chance this ultimate mate-down-the-pub comic will leave you chuckling.
Review date: 14 Jul 2008
Reviewed by: Steve Bennett
Danny Bhoy is one smooth-talking charmer, with an effortless charisma running right through his accessible observational material.
Recent Reviews
What do you think?