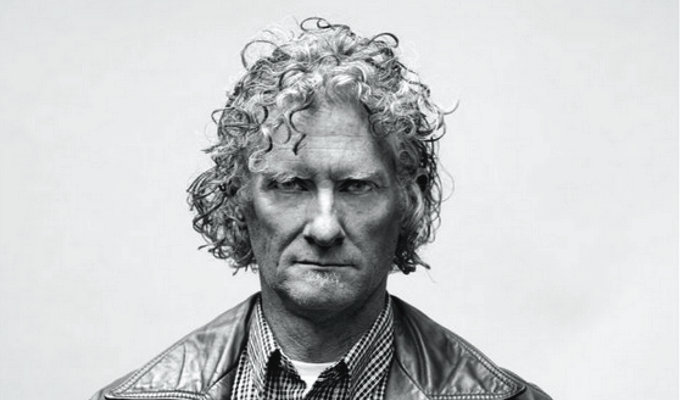 Dave Fulton – Original Review
Note: This review is from 2008
Mind you, that relaxed attitude is under threat once he gets his teeth into a subject that really winds him up, prompting one of his more ardent rants. But despite the passion beneath, he always maintains a demeanour of careful, relaxed control, perhaps aware that it's often the people who can temper their rage who are the most dangerous.
He starts quite softly, in stance as well as material. Some very easy targets are given an ineffectual slap: Camilla looks like a horse, hoorah for global warming because we could do with better summers, Americans are prone to friendly-fire killings – a standard catalogue of semi-topical fare, that often seems a waste of his prowling, sardonic attitude.
Thankfully this is just fluffing for the meat of his set, establishing his credentials before he launches into heartfelt political polemics or a slice of entertaining storytelling that sometimes surprises with barbed social comments.
The controlled anger's there – exposed in such routines as his reaction to teenage muggers on the train – but for the most part he makes light out of ill-judged attitudes, from American Islamophobia to sluttily-dressed women. Everything's there for his mocking, from the big issues to the trivial.
However it's his delivery that's his biggest asset, laid-back and amenable even when he's being grumpy, like all the best bar-room philosophers. Even when a routine essentially has little to say, such as his tale of bringing near-lethal-strength alcohol to his local bar, he says it well.
Review date: 2 Jun 2008
Reviewed by: Steve Bennett
Dave Fulton is easy-going, ironic and liberal – which is perhaps why he left his native America to establish himself in the UK several years ago.
Recent Reviews
What do you think?