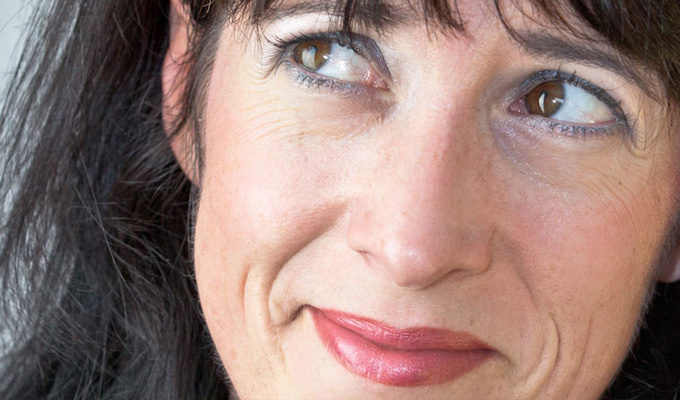 Sally-Anne Hayward – Original Review
Note: This review is from 2008
Sally-Anne Hayward
is a chirpy, likeable presence; her naturally chatty style endearing her to most audience. She comes across just like your talkative mate, doing all the work in a conversation so you don't have to.
This perky spirit goes a long way, enlivening even those parts of her set when she's talking about nothing in particular. But increasingly, she's finding robust punchlines to back up the ever-present warmth.
While she works hard at getting people to like her, that butter-wouldn't-melt façade is also a convenient disguise, allowing her to ambush the audience with an occasional bad-taste or bitchy comment with more edge than you might think from the bubbly patter.
There are jokes about Aids, barbed comments about the sheer awfulness of Gloucester and near-the-knuckle jibes at the 'slags' in the audience. Yet through it all she remains chipper – again maintaining that impression of a chum being deliciously indiscrete, rather than venomous.
The compromises of relationships are a key subject, but as in everything, the tone is more matter-of-fact than negative, ensuring she remains upbeat and modestly vivacious. And other routines, such as the inquisitive checkout guy at her local Sainsbury's offer a more positive spin.
Some segments in her set still struggle, most notably when talking about the envious comments she gets for being 'too thin', a self-indulgent and almost boastful routine that doesn't sit well with her generally accommodating demeanour.
But overall, Hayward offers enjoyable company and a good smattering of bright, casual gags to jolly up pretty much any bill.
Review date: 17 Jan 2008
Reviewed by: Steve Bennett
The charming
Recent Reviews
What do you think?