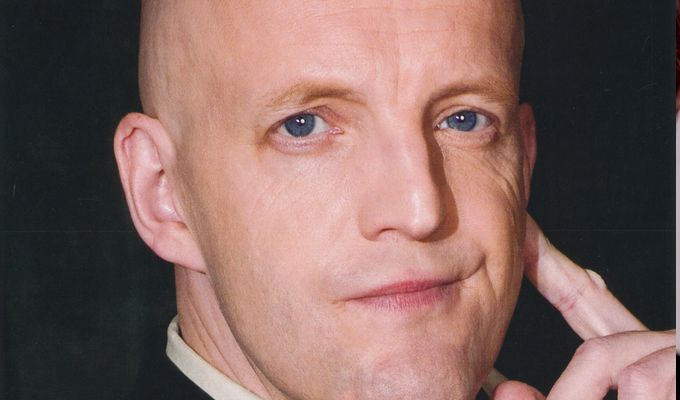 Jim Tavare – Original Review
Note: This review is from 2007
Not that Jim Tavare is your typical musical comic. The 6ft instrument turns out to be little more than a prop. A cumbersome one, granted, but a prop nonetheless.
And what a lot of jokes he gets out of it: musical gags, sight gags, silly gags. They come quick and relentless, delivered in a defiantly old-school style. He tacitly acknowledges that this is nothing more than stupid clowning while maintaining a disarming deadpan. With his pace, attitude and downplayed silliness, no wonder he's been called a modern-day Tommy Cooper.
It's not all double bass. There are some great one-liners, just the right side of eliciting a groan that you could be caught out by such daftness. Plus he has more props in his arsenal: a schoolboy recorder and a musical vacuum cleaner. He takes his stupidity very seriously.
Tavare's been on the contemporary circuit almost since its inception, yet the fact his act is timeless means it doesn't feel tired. The charming presentations helps, too, giving him a broad appeal across generations and sensibilities. Sometimes the old ones are the best.
Review date: 6 Sep 2007
Reviewed by: Steve Bennett
You can't deny there's something very striking about a comic who saunters on to the stage with a double bass. When he's tall, bald and wearing white tie and tales, the attention-grabbing effect is complete.
What do you think?