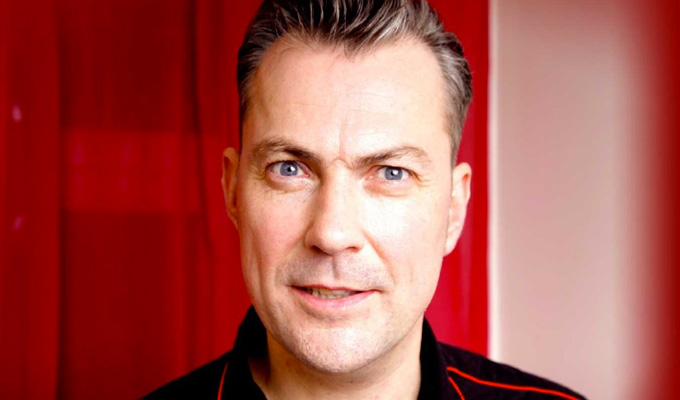 Ben Norris – Original Review
Note: This review is from 2007
Ben Norris
lies on the periphery of laddishness; part lairy blokishness, part middle-class haughtiness.
Straddling these worlds gives him appeal to both elements of the audience. He can celebrate the geezer culture, knowing he is ultimately too self-restrained to ever be part of it, while cracking smart, sarcastic jokes to those who prefer their stand-up with that sort of knowing superiority. It's knob gags with a degree, basically.
He affects an aloof ambivalence towards his audience, his experience lending him a confidence to tell jokes in his own time. This is a double-edged sword, mind, and he has been known to let his performance drift far from the focussed material, which is frustrating for us viewers, even if he remains safe in the knowledge he's only ever a couple of gags from pulling things around again.
He has a few tricks up his sleeve to get the crowd on side, too, the rap of the middle-aged man being the most blatant; effective if not all that exciting. But it works, soon after the audience are in the palm of his hand to such an extent that merely calling someone a 'wanker' earns him an applause break. So much for comedic invention.
However, it's his sharp, biting comments that make Norris's set stand out, the often harsh impact of the sentiment cushioned by his easy-going, everyman persona. And the material is even stronger when he turns that acerbic wit on himself and his family.
Becoming the father of three small triplets provides him with some of his best material, mock-resentful at the way they have changed – or ruined – his life. And don't think his marriage escapes this withering wit, either.
Ultimately, this acerbic attitude, a well-stocked arsenal of sharp lines and the wherewithal to work any crowd make Norris one of the more engaging and enjoyable comics on the circuit.
Review date: 13 Jul 2007
Reviewed by: Steve Bennett
As he admits in his set,
Recent Reviews
What do you think?