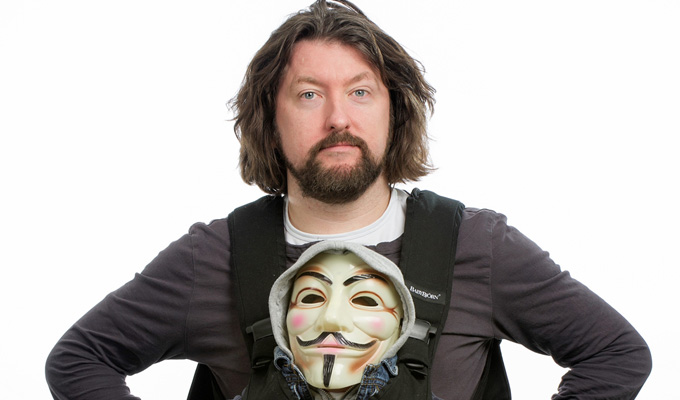 Keith Farnan – Original Review
Note: This review is from 2007
Keith Farnan
is an absolute natural. He's confident, relaxed and fluid – capturing perfectly that spirit of an easy-going, funny conversation with your friends down the pub which is the essence of so much good stand-up.
It's a style that certainly makes him a safe pair of hands – even if the adjective 'safe' also applies to his enjoyable but lightweight material.
He essentially can't get beyond the fact that he's Irish; it informs almost every routine, most of which rely heavily on the image of every Irishman as a benign, stupid and clumsy drunk who gets away with being a bit rubbish thanks to a lyrical accent.
Whatever observational path he goes down, whether talking about barbecues, armed robbery or the CSI TV series, you can virtually guarantee the pay-off will be 'imagine the Irish doing the same thing'. And the betting is, he'll imagine them doing it badly. So with that comic staple Ryanair, he's in his element. It's Irish, rubbish, and actually exists – so that's obviously a prime, if easy, target.
But although his approach may be formulaic, he does extract a few excellent jokes from it, as well as the plethora of OK ones. That professional approach to the gag-rate, plus his skilful delivery and considerable charm, ensure Farnan is always agreeable company. If only he could vary the theme of his set more…
Review date: 6 Jul 2007
Reviewed by: Steve Bennett
When it comes to delivery,
Recent Reviews
What do you think?