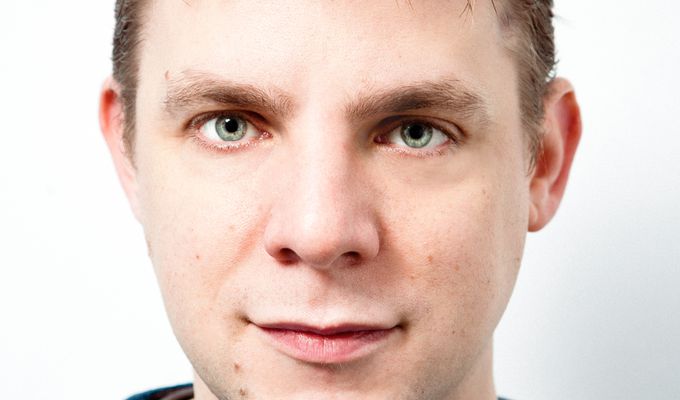 Michael Fabbri – Original Review
Note: This review is from 2007
His trick is to play the juvenile buffoon while delivering material with an increasing edge. He starts silly, giving the impression he's struggling to maintain a grown-up decorum while taking a barely concealed childish glee in his daft observations. He's even made a few ridiculous props to illustrate one routine, but it's restrained, and doesn't seem at all gimmicky.
The suppression of his own exuberance is a highly effective technique, as it makes the audience feel a little naughty in empathy, and so they laugh all the more. It endears this already likeable chap to them, and so a strong rapport is built.
Fabbri then capitalises on this to go into more tasteless and jagged material, all the while maintaining that idiot savant persona. It's not tasteless for its own sake, rather the product of a mind that sees things rather different from the rest of the world.
That ability, plus an eloquence and charm in expressing it, is what makes the off-kilter and increasingly original Fabbri such an enticing prospect for the future.
Review date: 27 Apr 2007
Reviewed by: Steve Bennett
Michael Fabbri is fast earning an enviable reputation as one of the best up-and-coming acts around – becoming sharper and smarter with each passing month. Inventive in his outlook, he has latterly acquired the gig-hardened discipline of hitting punchlines hard and often without allowing this reliable professionalism to compromise his relaxed, slacker persona.
Recent Reviews
What do you think?