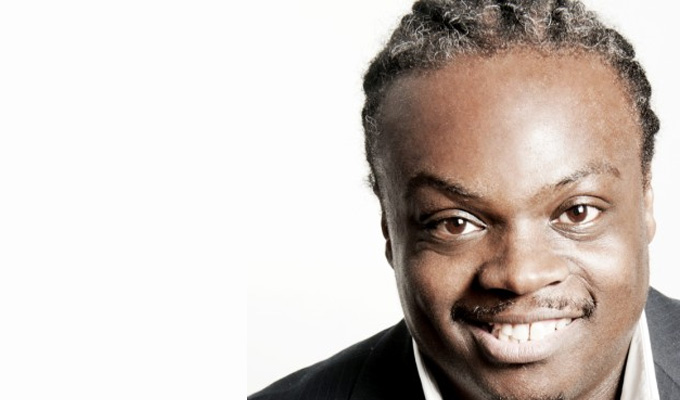 Quincy – Original Review
Note: This review is from 2004
Quincy's one of those effortlessly affable comics with the presence and bonhomie to guarantee an enjoyable diversion.
There's not too much in the way of substance, or to really fire the enthusiasm, but he just about gets away with it, simply for being so good-humoured.
Much of his set's about the general shittiness of his particular godforsaken corner of East London, using gags of the type heard about the 2000 Commonwealth Games in Manchester, but updated to refer to the capital's 2012 Olympic bid.
Essentially, he gets hold of a comedy formula and applies it, not necessarily expertly, but enough to give the rhythm and feel of a stand-up set.
Imagine if I could be the first black James Bond, he hypothesises, for instance, following up with two or three of the more middling ideas that might suggest themselves from such a premise.
His unflappable, in-control manner will no doubt secure him a steady income on the circuit he has only recently joined full-time, but he'll need to move his writing up a gear if he wants acclaim, too.
Review date: 4 Nov 2004
Reviewed by: Steve Bennett
Recent Reviews
What do you think?