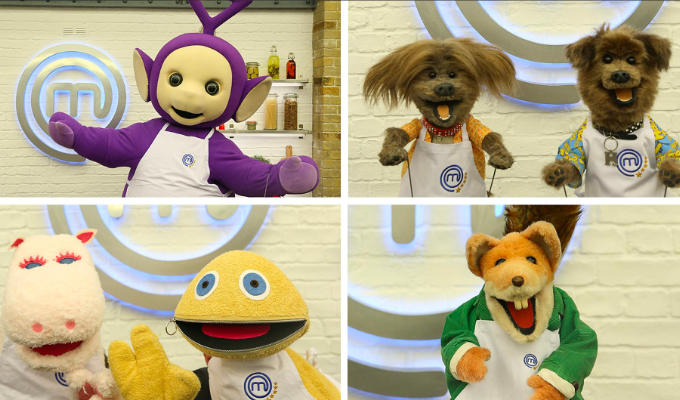 Puppets take over Masterchef
MasterChef is about to get a new twist – with puppets taking over in the kitchen.
Basil Brush, Zippy and George from Rainbow, Hacker T Dog and Dodge, and Tinky Winky are to take part in a Children in Need special.
John Torode and Gregg Wallace will be trying to keep control for the sketch, airing as part of the telethon on BBC One this Friday.
Published: 15 Nov 2023