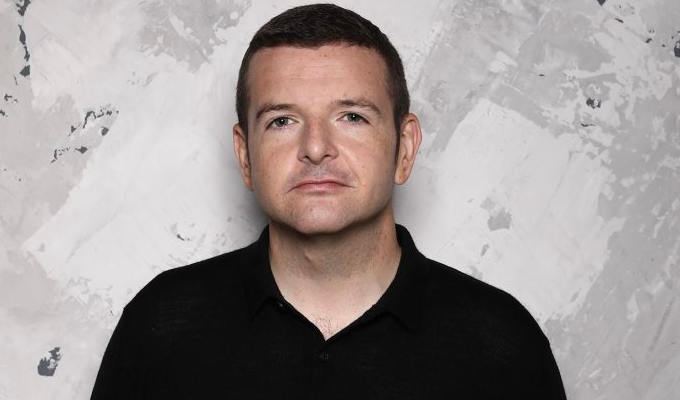 Kevin Bridges: Why I quit stand-up for two years
Kevin Bridges has spoken of giving up comedy when he was 'becoming a dick' at the height of his fame.
In an interview with the Sunday Times he also spoke of his grief at losing his father – who had been so supportive of his stand-up career – and of his anger at the stories of sexual abuse in the industry for sullying his artform.
Of his break from comedy in 2015, he said: 'I was writing an autobiography, selling out 16 nights in the Hydro in Glasgow and it was getting a bit too much. I was losing track of my life, drinking too much, becoming a dick. So I quit.'
He moved to Madrid, learned Spanish and wrote the occasional routine, but accepted he'd never love comedy again. However his dad persuaded him to return to the stage after almost two years away.
The pair had a close relationship and Bridges, 36, spoke of how he was left bereft when his father died in January aged 75.
He recalled: 'My dad drove me to my very first gig when I was 17. I'd never seen him so emotional after it.
'He had really debilitating rheumatoid arthritis so he'd had to retire from the shipyards. He was depressed and ashamed that he was on benefits. This was the first time that I'd seen the fire back in him. Fourth gig I died on my arse, and he was the one who told me to dig in and keep going.'
And of the sexual misconduct accusations swirling around the business, particularly the allegations against Russell Brand, which the star has always denied, Bridges said: 'I think the whole thing is incredibly bleak and depressing. Fair play to Katherine Ryan for speaking up.'
Bridges was speaking to promote the release of his The Overdue Catch-Up show in more than 400 cinemas nationwide on November 17.
'Beyoncé and Taylor Swift have done it, so I felt it natural I followed suit,' he told the newspaper.
» Read the full Sunday Times interview here.
Published: 5 Nov 2023