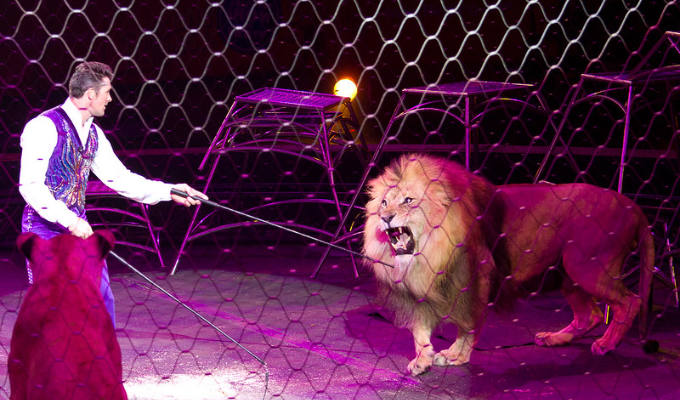 Uncle was a lion tamer...
Tweets of the week
I take full responsibility for the by-election defeats, for which Oliver Dowden is entirely to blame.

— Parody Boris (@Parody_PM) June 24, 2022
The break up was described as cordial https://t.co/MDmhHF72xT

— Sean Nolan (@SeanNolan_) June 24, 2022
My Uncle was a lion tamer when he went bankrupt they took nearly everything but at least he's still got his pride.

— Gary Delaney is on tour now (@GaryDelaney) June 17, 2022
Rowan Atkinson: Comedy should be offensive! It is the job of the comedian to be offensive!

90% of Blackadder: Oh dear Baldrick, this is the wiggliest situation since Mr. Wiggle, the wiggling bear, won a wiggle competition

— Cameron Sinclair Harris (@cam_sh) June 20, 2022
This "Cinque Stagioni" pizza is over-seasoned.

— Pundamentalism (@Pundamentalism) June 22, 2022
Raymond Blanc's middle name is Blonkety

— Craig Deeley (@craiguito) June 19, 2022
Idea for a film: 90 mins

— Celya AB (@abcelya) June 17, 2022
A bloke just asked me if he could put a teabag in my mouth and fill me with boiling water.

He must think I'm some kind of mug.

— Tony Cowards (@TonyCowards) June 23, 2022
Finding a hair in your mouth hits different when you're bald

— Andy Field (@AndyAndyField) June 23, 2022
I used to be obsessed with Phil Collins but take a look at me now.

— GlennyRodge (@GlennyRodge) June 23, 2022
Published: 24 Jun 2022
Recent Punching Up
What do you think?