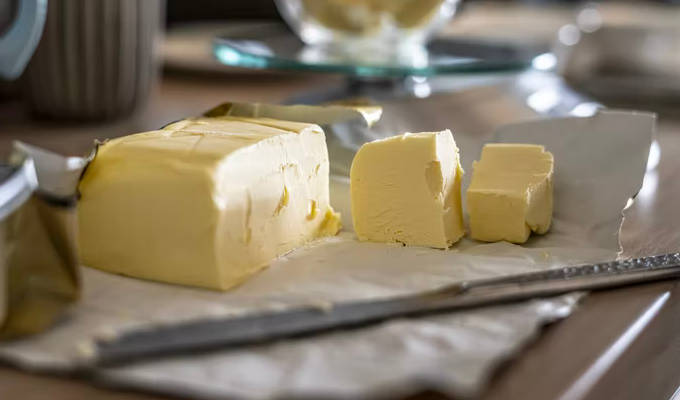 When I said 'butter'...
Tweets of the week
When the moon hits your eye like a big pizza pie, you may be entitled to compensation. Have YOU been involved in a lunar gravitational mishap that wasn't your fault? You could be in line for a big payout from the estate of Sir Isaac Newton. Call now.

— paul bassett davies (@thewritertype) March 19, 2022
Sometimes I feel that I'm the only person who doesn't know what FOMO means :(

— Summer Ray (@SummerRay) March 22, 2022
When I said butter, I actually meant ghee. I should have clarified

— Sanjeev Kohli (@govindajeggy) March 19, 2022
My uncle had a terrible accident and fell into a smoothie maker. It was not long after he turned to drink.

— Gary Delaney is on tour now (@GaryDelaney) March 20, 2022
I did a YouTube video essay about The Legend of Zelda. Link's in the description.

— Friz Frizzle (@FrizFrizzle) March 23, 2022
For a horrible moment I thought he was in his pants pic.twitter.com/z8Fg8MASNz

— Van (@hellothisisivan) March 19, 2022
Been doing homeopathic weightlifting. Finally benched 2 oz.

— Steve Day (@TheRealSteveDay) March 20, 2022
Sometimes I worry that I don't actually have imposter syndrome

— Jack Blackburn 🇺🇦 (@HackBlackburn) March 25, 2022
Published: 25 Mar 2022
Recent Punching Up
What do you think?