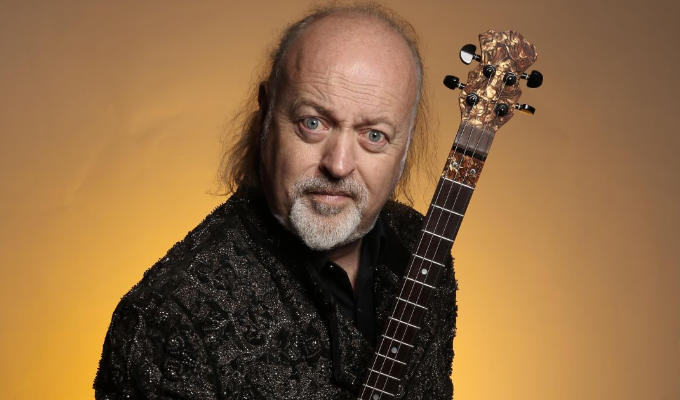 Bill Bailey: Why the BBC rejected my Eurovision song
Bill Bailey has revealed his bid for Eurovision was rejected by the BBC for being 'too silly'.
The comic wrote an 'eco-anthem' for the song contest inspired by Dad's Army and entitled Put That Light Out Mr Hodges.
Bailey is a fan of the competition and had hoped to represent the UK with his track – but was knocked back.
Speaking to Jay Rayner on his Out To Lunch podcast, he said: 'I'm a bit of a Eurovision nerd only because I've watched it every year since I was a kid, I was obsessed with it slightly.
'Every time I'm away or abroad, any part of the world I'm in I try to watch it because... it shouldn't still be happening. It's a ludicrous load of nonsense that should no way still be a thing. And yet it's still hugely popular.'
He added that the UK struggles in the final because 'we're taking it too seriously and not seriously enough. You should just celebrate the ludicrousness of Britishness and British culture and capture that, bottle it in some way and then enhance it.'
Bailey said he was convinced the song, which he penned in 2009, had a good chance of winning, both because of its chord structure and because 'you'd be surprised how many people have seen Dad's Army in the former Soviet states'
This year the UK will be represented by TikTok star Sam Ryder and the song, Space Man. The final will be in Turin on May 14.
Published: 18 Mar 2022
Recent Punching Up
What do you think?