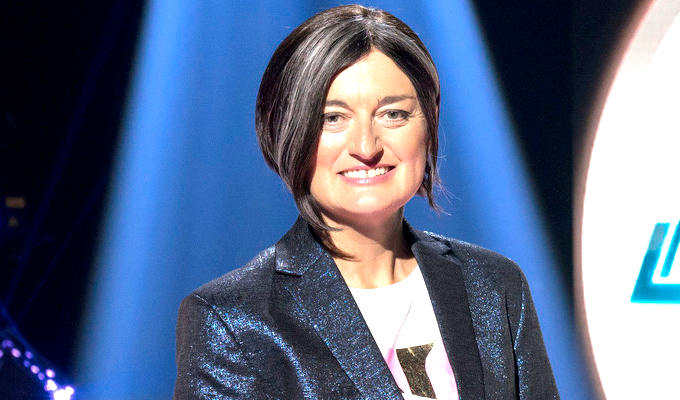 'Lockdown stress caused my hair to drop out'
Zoe Lyons has spoken about how the stress of lockdown caused her to lose her hair.
The stand-up suffers from alopecia, and she began noticing it was getting a lot worse soon after the start of the Covid pandemic in 2020.
However, she is still able to joke about it, saying of her BBC Two quiz show, Lightning, 'I've quite enjoyed the cliche of being a game-show host in my shiny suit, having my bald patches painted in by a make-up artist.'
But speaking more seriously to the Sunday Mirror, the 50-year-old said: 'A lot of dermatologists and doctors will tell you that alopecia is an autoimmune disease and kick back against the idea that alopecia is stress related, but I know that, for me, it is.
'I mean, nobody has had a glorious two years, but I had various things that were going on at the time that were very traumatic and stressful. The pandemic meant I wasn't working and staying home all the time made my domestic life quite difficult, so my wife Sindy and I separated for a while – though I'm happy to say we are back together again now. So it was a perfect storm.'
She said her hair started falling out at the back of her head at the age of 11, but the position of the 'major bald patches' meant they were easy to hide.
And she added that the lockdown related loss was ' worst I've ever had and I've found it really distressing'.
It is growing back, but she said: 'By the time it grows back completely, I will have essentially lost all of my hair, just not all at the same time. It moves across my scalp like a sort of slow, hirsute eclipse, making a brave attempt to grow back in one place while another sheds.'
She has tried various medical interventions with limited success, saying that exercise and eating well has helped her recover.
- Lightning starts on BBC Two on Monday at 6.30pm
Published: 13 Mar 2022
Recent Punching Up
What do you think?