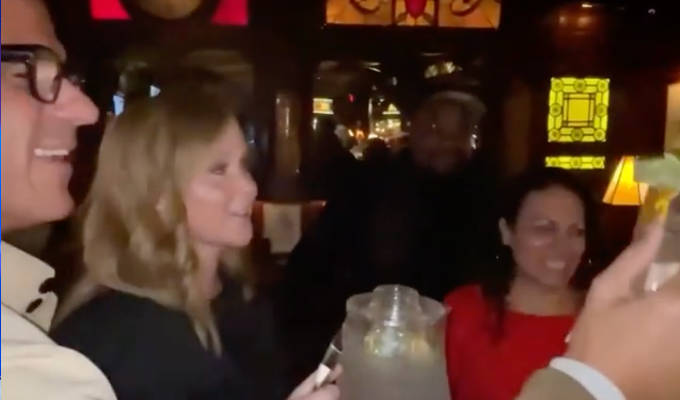 Amy Schumer tips comedy club staff $30,000
Amy Schumer has tipped staff at a New York comedy club more than £20,000.
The star left the generous donation for workers at Manhattan's Comedy Cellar-where she started her career as a stand-up.
It was part of an initiative from businessman and TV star Marcus Lemonis called The Great American Tip Off, which he describes as a 'nationwide call to action to show some extra love to the hard-working Americans who serve us every day'.
He shared on Instagram a clip of the comic handing over $30,000 to staff, telling them: 'This is my home club… this place changed my life.'
Lemonis, who is said to be worth around $500 million, added: 'You guys work your asses off every day, and it's underappreciated. We want you to know that there are a lot of people that appreciate it.'
One worker said: 'Holy shit! Thank you very much.'
Published: 14 Dec 2021
Recent Punching Up
What do you think?