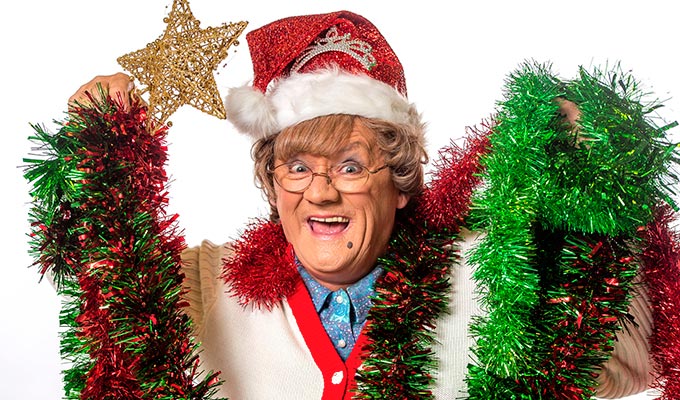 Beyoncé 'is a fan of Mrs Brown'
Beyoncé is a fan of Mrs Brown, her creator Brendan O'Carroll has declared.
The sitcom star says Queen B saw a clip of his work and declared it 'hilarious'.
She was sent footage of a forthcoming Netflix film revolving around Agnes Brown and Mandea, the elderly female alter-ego of US comedian Tyler Perry.
Brendan, 66, told ITV's This Morning: 'Tyler Perry and I were sipping a coffee on a break one day, and out of nowhere, Tyler just says, "Oh I sent Beyonce a clip of what we're doing, and she thought it was hilarious." And we're like, "Beyonce?!"'
The film, A Madea Homecoming, is the 12th featuring Perry's character, and is due out next year. It also stars O'Carroll's wife Jennifer Gibney, reprising her role as Cathy Brown.
O'Carroll was speaking to promote the return of Mrs Brown's Boys to BBC One for two festive specials at Christmas and New Year.
In the first, Mammy's Mechanical Merriment, Agnes joins the church choir while, Buster faces a Christmas tree shortage
In the second Winnie is keen for a big change in her life, having been inspired by a book written by Cathy, while Grandad's brother, Micky, comes for a visit after a stint in the clink.
Meanwhile, Mrs Brown's Boys actor Fiona O'Carroll – Brendan's daughter – has announced she is splitting from husband and co-star Martin Delany. In the sitcom they play Maria and Trevor.
Published: 7 Dec 2021
What do you think?