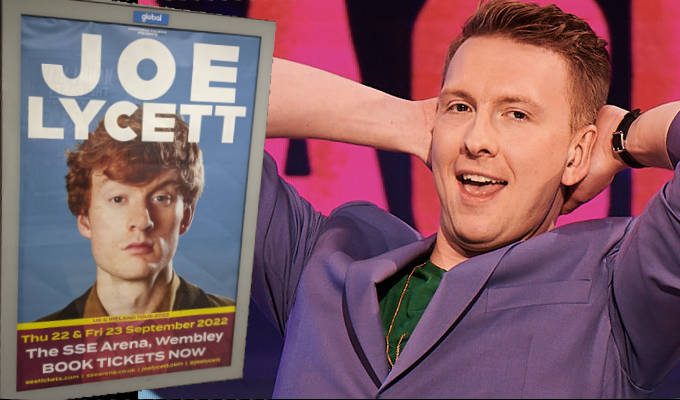 What's going on with Joe Lycett's tour posters?
Joe Lycett has revealed the next stage in his tour marketing campaign, having previously used the face of James Acaster in his posters.
London commuters were baffled and amused by a series of posters that went up the underground last week promoting his gigs at the SSE Arena in Wembley next September.
Because instead of his own face they featured a picture of Kettering-born Acaster.
They all look the same innit? 😂 pic.twitter.com/1fVwWOpuqK

— Imran Yusuf (@imranyusuf) November 30, 2021
Lycett has now explained that they were an 'experiment to see if my face was a deterrent to the British public and if his face would sell more tickets for my show. It is with great disappointment that I have discovered sales have shot up.'
In his social media post, which might not be entirely truthful, Lycett went to to say that 'Mr Acaster's legal team contacted my representatives and after talks we have agreed an out of court settlement. The terms of the settlement are as follows:
1.1 I will post this apology publicly
1.2 I will never again use James Acaster's image without his prior approval
1.3 I have agreed not to play Kettering on the tour
1.4 within the apology post I will publish the correct tour poster which is attached.'
Maybe it's just us, but does Lycett look a bit like he's balding in the new posters?
A statement pic.twitter.com/YAqJmmsuxI

— Joe Lycett (@joelycett) December 6, 2021
;
Published: 6 Dec 2021
What do you think?