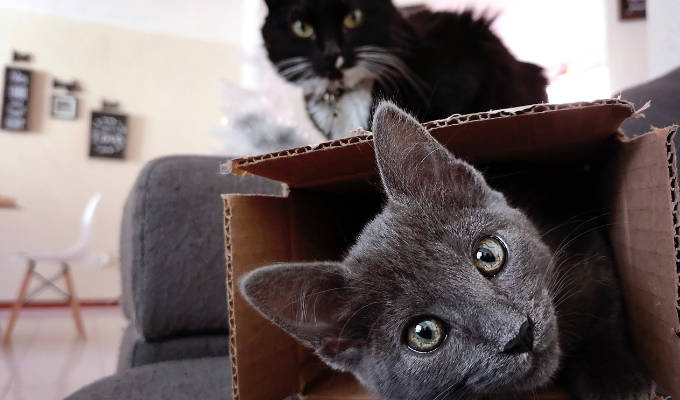 How do cats send packages?
Tweets of the week
Cats send packages through uspspsps

— ❄️ let it jo ☃️ (@jojipaints) December 2, 2021
LAST CHRISTMAS (Downing Street Party mix)

Last Christmas,
he said stay apart
and the very next day,
they partied away

This year,
it was denied with a sneer
and claimed it was nothing special
(special)

— Brian Bilston (@brian_bilston) December 3, 2021
I always write out 'too long, didn't read' in full.

— Moose Allain Ꙭ (@MooseAllain) December 2, 2021
In Greek mythology Apollo is brave and strong. In Spanish, he's a chicken.

— T'Other Simon (@TOther_Simon) October 22, 2015
The phrase 'I could care less' makes absolutely no sense. I think you mean 'I could care fewer'

— Lulu Popplewell (@lulu_popplewell) November 30, 2021
When The Queen returns to public duty in spring, if she sees her shadow, it means six more weeks of winter.

— Gráinne Maguire (@GrainneMaguire) December 3, 2021
ME: doctor, doctor, I'm addicted to wearing bubble wrap!
DOCTOR: just pop your clothes over there

— Marty Lawrence (@TeaAndCopy) December 1, 2021
Published: 3 Dec 2021
What do you think?