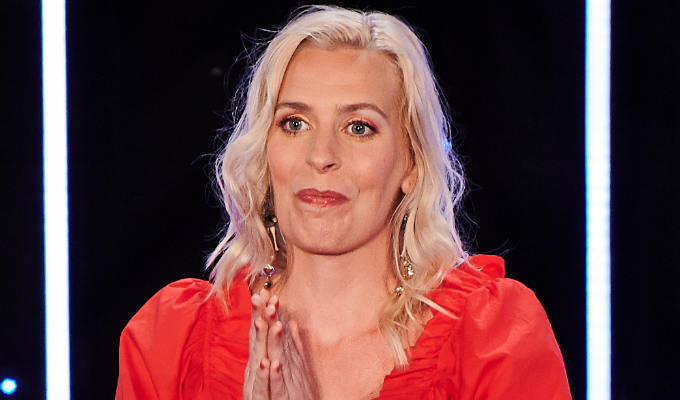 Sara Pascoe announces she's pregnant
Sara Pascoe is expecting her first child.
The stand-up – who is married to fellow comic Steen Raskopoulos – broke the news of her pregnancy to her 250,000 Instagram followers.
Posting a picture of herself on stage at the Woolwich Works, taken by Paul Gilbey she wrote: '[I] felt a lot of feelings at seeing my bump so big and proud.
'I've been shy about posting about my pregnancy, partly my own anxiety after losing one at the beginning of the year, but also awareness of what other people may be going through.
'There can be so much sadness felt alongside the happiness (and luck) of others. However I'm in the third trimester now and realised if I don't post soon, you'll see me with a buggy next year and think I stole a kid.
'Also I conceived via IVF, so huge love and support to anyone going through it or thinking about it. I want you to get everything you deserve and hope you know how brave you are to go on this journey of the unknown.'
Pascoe, 40, married Australian comic Raskopoulos, 34, just before lockdown. She is currently presenting Comedians Giving Lectures on Dave.
Published: 24 Nov 2021
What do you think?