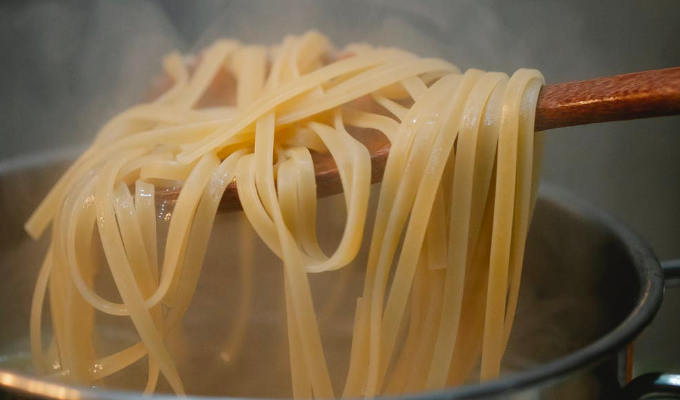 How to check if your spaghetti is cooked...
Tweets of the week
forgot the word for toothpaste and called it bone shampoo

— Village of the Adamned (@Browtweaten) October 8, 2021
Squid Game is basically Taskmaster if Alex Horne were Satan.

— David Baddiel (@Baddiel) October 10, 2021
Public told to plan ahead for Christmas due to supply issues, forcing majority of men to bring their shopping forward to Dec 23rd.

— Have I Got News For You (@haveigotnews) October 14, 2021
My dad used to make seven figures a year. Which is what got him fired from the toy factory.

— Jake Lambert (@LittleLostLad) October 15, 2021
In Roman times CXX stood for 120 - nowadays it stands for 'I love you but my finger slipped and I'm too lazy to tap delete three times and type it again'.

— Olaf Falafel (@OFalafel) October 13, 2021
​​
Someone's just 1.27 centimetred my joke about cockneys and the metric system.

— GlennyRodge (@GlennyRodge) October 15, 2021
To test if spaghetti is ready to eat throw it at the wall and if it leaves a dent it's still in the tin.

— Gary Delaney is on tour now (@GaryDelaney) October 13, 2021
I'm dating a bin lady at the moment. Can never remember if I'm supposed to take her out on a Monday or a Wednesday

— William Stonely fools and horses Halloween special (@itswilliamstone) October 12, 2021
My favorite U tuber pic.twitter.com/W8pRhME8UQ

— Midge (@mxmclain) October 14, 2021
Published: 15 Oct 2021
Recent Punching Up
What do you think?