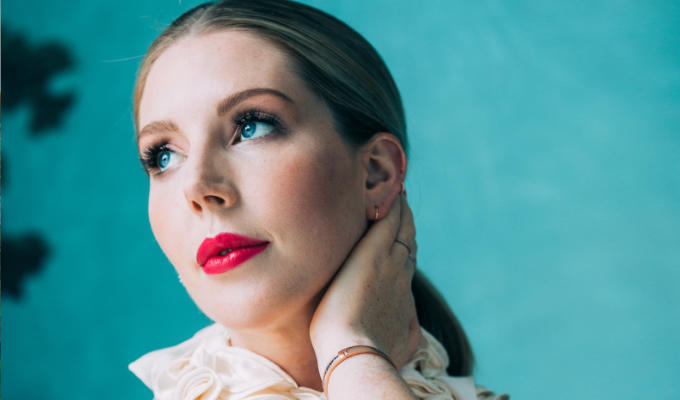 Katherine Ryan: I'm sorry for slut-shaming
Katherine Ryan has revealed that when a former partner repeatedly cheated on her she tracked down the women involved and 'slut-shamed' them.
The comic says she now regrets targeting the married women and sex workers who slept with her exes behind her back.
Speaking to The Sun, she said: 'I've been cheated on with sex workers and with married women. I have been cheated on and lied to a lot.
'I was unkind to the women. I regret that now. Now I know it was not their fault and sex work is work. The women didn't know about me.
'I didn't shout at the women but I was cross with them and I would text them and slut shame them.... but I didn't know better back then. I have since apologised.'
Ryan, now happily married high school sweetheart Bobby Koostra, also revealed that one ex would boast about his dalliances - but pretend it was a friend of his, who he nicknamed 'Adam Diablo'
'He would tell me what he was doing like shagging girls in the toilets and say it was this guy Adam,' the comic explained. ' It took me years to work out that he didn't exist, it was just him doing these things.'
Ryan was speaking as her memoirs, The Audacity, hits bookshops.
Published: 7 Oct 2021
Recent Punching Up
What do you think?