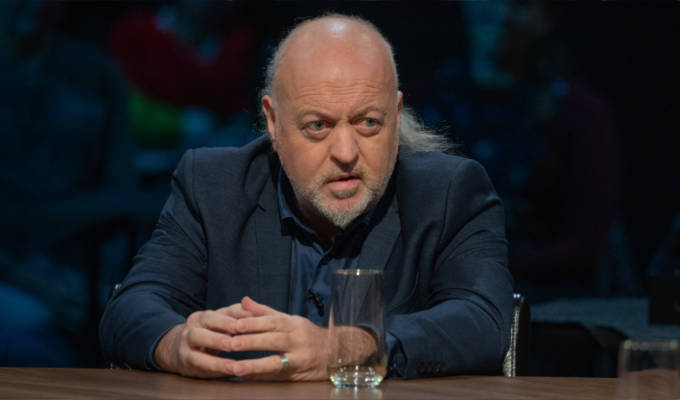 The man who grassed Bill Bailey up to The Sun
Strictly success has catapulted Bill Bailey to a whole new level of fame – and with that comes tabloid interest that isn't always welcome,
Appearing on Alan Davies: As Yet Untitled tonight, the comedian describes his horror at getting a message from a member of the public, who boasted that he'd contacted The Sun with a story about him.
The message included a screen shot of the letter the bloke had sent to the newsdesk, which said: 'I was out in the countryside recently. I was walking along minding my own business and I heard a commotion in a field.
'I looked through the hedge and there was TV comedian Bill Bailey, intoxicated and trying to get on the back of a llama. I carried on filming him and he became abusive, quite aggressive. Anyway I've got the footage do you want it?'
In response, The Sun said they would pay £20,000 for the video.
While Bailey might have been concerned, the bloke then revealed he had contacted him not for hush money but to ask: 'Do you fancy doing it? We'll split the money!'
• Alan Davies: As Yet Untitled is on Dave at 10pm tonight; while Bill Bailey's Larks In Transit stand-up show, recorded at the Royal Opera House In London this summer, is on BBC One at 10.35pm on Friday.
Published: 14 Sep 2021