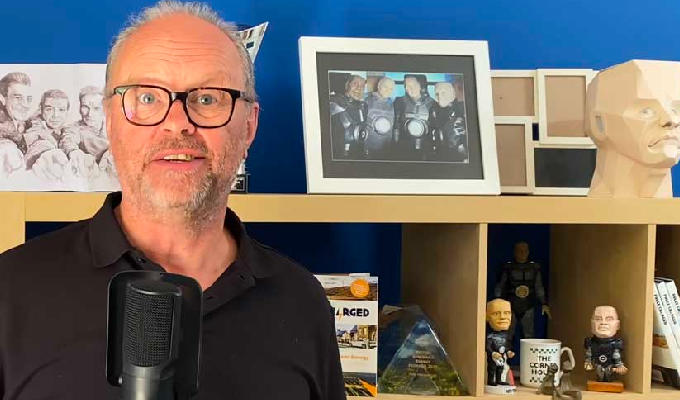 Charging down the pitch...
A YouTube channel fronted by Red Dwarf star Robert Llewellyn has joined the ranks of global financial giants and financial airlines – in having a football ground named after them.
England's most environmentally conscious team – League Two's Forest Green Rovers – are renaming their home The Fully Charged New Lawn in honour of the Kryten actor's online show about electric vehicles.
In June, the Gloucestershire club announced it was looking to award the naming rights for its stadium to an organisation working on environmental issues.
More than 100 groups put themselves forward, with the club saying it finally chose Fully Charged 'thanks to its work educating, encouraging and explaining the world of electric vehicles and clean energy technology'.
Llewellyn set up the channel in 2010 and it now has more than 800,000 subscribers.
Club chairman Dale Vince saidd: 'We're really looking forward to working with the Fully Charged team this season - like FGR they're showing a global audience that there's another way to live. The Fully Charged New Lawn has a great ring to it as well.'
Llewellyn added: 'It's a real privilege, for what began as a humble YouTube channel, to be associated with a pioneering organisation like Forest Green Rovers.
'We love spreading the word about clean energy and electric vehicles and this will really help us get to a larger audience around the world.
'The way that Forest Green Rovers is revolutionising sport is so important, in that it encourages people and businesses to be more sustainable.'
Published: 4 Aug 2021
Recent Punching Up
What do you think?