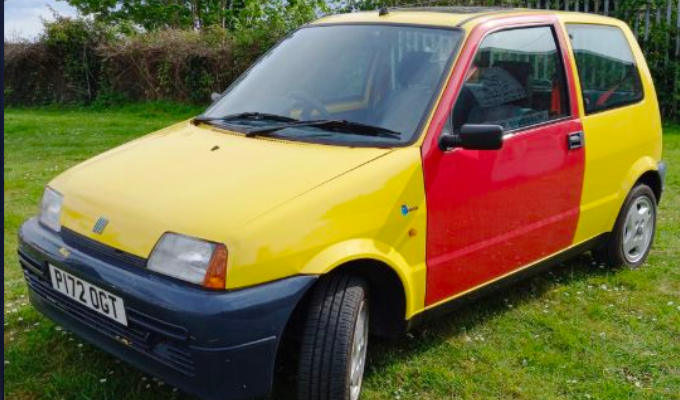 Inbetweeners car goes for £15,000
The beaten-up Fiat Cinquecento Hawaii from The Inbetweeners fetched £15,000 at auction yesterday.
The 1996 yellow car - with one red door after the original was ripped off on screen – was sold to a buyer in America.
Auctioneer Andrew Stowe said he was 'overwhelmed' by interest from across the world, adding the sale price was 'quite remarkable for a 20-year-old yellow Fiat'.
He said it was the 'Batmobile of British comedy… when it arrived at our saleroom there was a queue of passers-by wanting their picture taken with it.'
The vehicle, which also featured a 'Honk If You Want A Blowjob' sticker from the show, is said to have been used as a stunt vehicle for the original production.
At the same sale at East Bristol Auctions, one of Tommy Cooper's original fezzes sold for £4,000.
In 2013, another of Cooper's distinctive hats fetched just £620 at auction
Published: 29 May 2021
Recent Punching Up
What do you think?