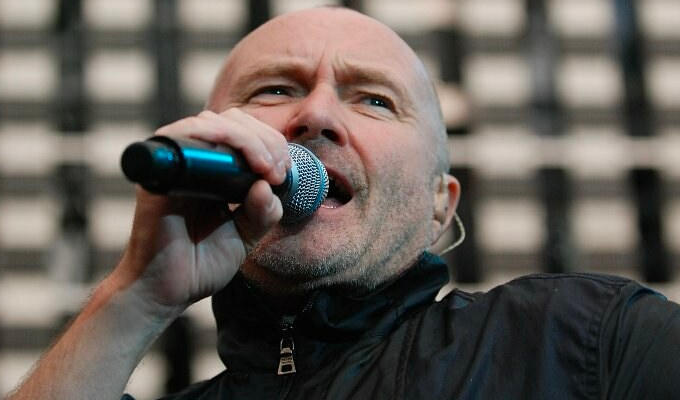 Is Phil Collins his real name?
Tweets of the week
Phil Collins isn't his real name. It's a sussudionym.

— Craig Deeley 🇪🇺🏳️‍🌈 (@craiguito) May 9, 2021
[at dinner with Tony the Tiger]
"Tony, can you say grace?"
"Yes, but it takes me a bit longer than everyone else".

— GlennyRodge (@GlennyRodge) May 14, 2021
Just walked past a bloke who was speaking very highly of the Doppler effect. He soon changed his tune, though.

— Jason (@NickMotown) February 15, 2021
I want you all to know that round the back of an Aldi in Airdrie there is an Italian cafe called Bacchialdi's pic.twitter.com/4hTGtkoA5q

— Becky Brynolf (@rabbitinahat) May 7, 2021
Nothing worse than having an Oedipus complex AND depression. Sometimes I just wish I was dad.

— William Stone (@itswilliamstone) May 14, 2021
When God closes one door he opens another. When Jesus opens a door he leaves it open because he was literally born in a barn.

— Jake Lambert (@LittleLostLad) May 11, 2021
If you're taller than Ronnie Corbett you're middle class

— Jack Bernhardt is on @footiebookclub (@jackbern23) May 12, 2021
Interviewer: How do you explain the 4 year gap in your CV?

Me: that's when I went to Yale.

Interviewer: that's very impressive. You're hired.

Me: Thanks I really need this Yob

— fucsake (@begorabejaysus) May 12, 2021
When you're all out of chill pills you can always take a relaxative.

— Olaf Falafel (@OFalafel) May 10, 2021
Pleased to report that Astra-Zeneca Wife is Goodish.

(This would probably have worked better if @Mrs_Gorman had been given the Moderna vaccine.)

— Dave Gorman (@DaveGorman) May 8, 2021
Published: 14 May 2021
Recent Punching Up
What do you think?