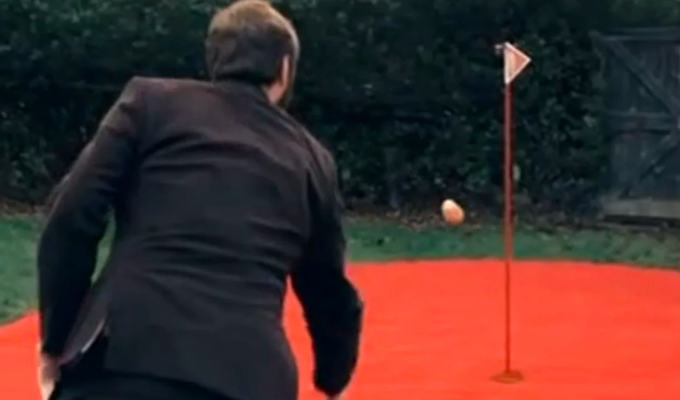 Spudgate: The damning new evidence
The best true-crime podcasters are forensic citizen journalists, leaving no stone unturned in their fight for justice and driven by an unstoppable quest for the truth.
Now one YouTuber, more normally concerned with making the perfect cup of coffee, has put his usual obsession behind to blow apart one of the most potentially heinous miscarriages of justice of modern times.
Did Joe Wilkinson REALLY breach the Taskmaster's rules when he threw a potato into a golf hole on the first attempt.
The Brewing Habits channel has examined the controversial footage from series 2 with the sort of intensity usually brought to the Zapruder film of JFK's assassination to conclude that the comic may well have been wronged.
Studying the natural curve of a shoe, Joe's throwing form, the amount he was over on the red-green and the disadvantageous camera angle used on the show, the YouTuber comes to the conclusion that the throw WAS valid, and Greg Davies should overturn his manifestly unfair decision.
Populations have surely revolted over lesser abuses of power...
The analysis even attracted the attention of the Taskmaster's assistant himself:
I'm often surprised by the Taskmaster ripples. Here's one that's just rolled in after the throw of a potato six years ago:https://t.co/5HBIUKFkgJ

— Alex Horne (@AlexHorne) April 6, 2021
Published: 7 Apr 2021
Recent Punching Up
What do you think?