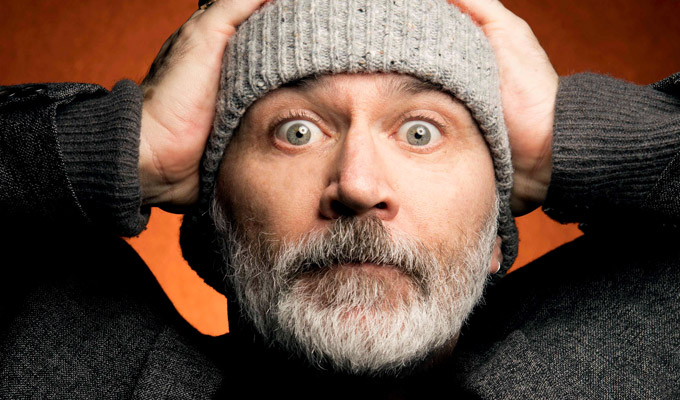 Tommy takes a tumble down stairs
Tommy Tiernan has been injured after falling down the stairs at home.
The 51-year-old comedian has been left with a limp after the tumble, which he admitted was 'such an old person thing to do'.
Speaking on The Tommy, Hector & Laurita Podcast, the talk show host explained: 'I fell all the way down the stairs. Head over heels.
'I had a glass of whiskey and a book in my hand so when I slipped I couldn't grab onto the banister.
'And I just was gone. I've busted my leg and my chest and my neck, and my voice. My voice is sensitive.'
He insisted that although he had had one glass of whiskey, he was not drunk – but had been distracted by an Easter decoration his wife Yvonne had hung up.
'I had never seen it before so I was coming down the steps and wondering "what the fuck is that?'' I couldn't make head nor tail out of it… And I missed the [step]. I was gone.
He added: 'I broke nothing but muscle has come off bone or tendons [on my leg] are stretched, something like that. The ribs are done in as well. The ribs weren't from being hit, the ribs were from some weird stretch that I did in the fall.
But he said the biggest damage was to his confidence, admitting: As you get older, it doesn't just affect your body. It affects your mind. I'm just like an auld lad, walking around.'
Published: 28 Mar 2021
What do you think?