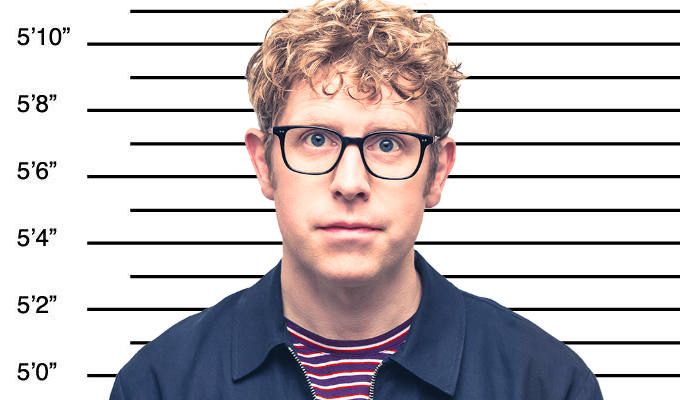 Veggie Kray!
It has taken 30 years, but Josh Widdicombe's crimes have finally caught up with him.
The comedian has become embroiled in possibly the biggest scandal to have rocked the sleepy Dartmoor village of Ilsington.
For in a daring scam, the stand-up – at the time using the perfect alias of an eight-year-old child – snatched the first prize in the 'Mini Beast Created from Fruit and Vegetables' section at the 1991 Ilsington Flower Show. He was feted in the media, featuring prominently in the Mid-Devon Advertiser.
#thelastleg VEGGIE-GATE https://t.co/hEvtSOMWkh

— Mid-Devon Advertiser (@mdaupdates) February 19, 2021
But in an earth-shattering mea culpa, Widdicombe has confessed on national television that it was all a fraud. He had not created the winning vegetable insect at all - it was all his father's handiwork.
His confession on Channel 4's Last Leg earlier this month drew gasps and boos from the audience, and from his co-hosts Alex Brooker and Adam Hills.
In his pitiful defence, Widdicombe protested: 'Hey, I was just a kid, it's my Dad you should be giving the aggro too. And I'll be honest with you, considering an adult made it – it's not that good really!'
However, the organisers of this year's Ilsington Parish Summer Show have offered a way for the offender to atone for his crimes on the route to rehabilitation.
Show committee chairman Julie Souch has now told the Advertiser he was welcome back.
'Obviously he can't enter the children's classes anymore but he's more than welcome to try the adult competitions providing of course it's his own work this time,' she said.
Categories that he could enter include a Mr Potato Head competition.
---
Mugshot Template Vectors by Vecteezy
Published: 22 Feb 2021
Recent Punching Up
What do you think?