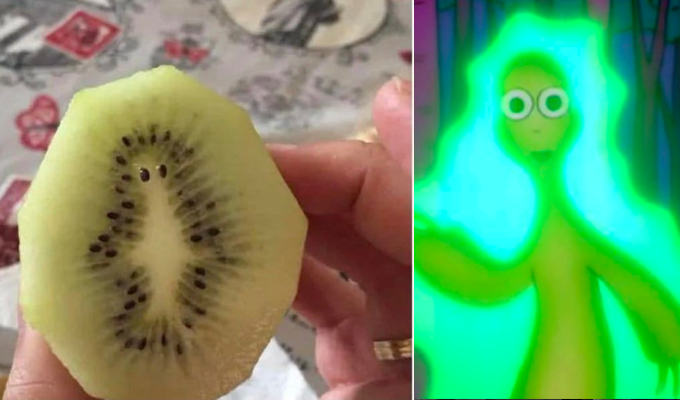 I was Monty's double...
A picture of a kiwi fruit that looks uncannily like Montgomery Burns from The Simpsons is going viral again.
The image was first posted on Reddit more than a year ago, but an uncredited repost by a Simpsons fan account this weekend has amassed more than 200,000 likes and 15,000 rewtweets.
Thanks to a couple of well-placed seeds, the cut fruit resembles the nuclear power plant owner from the 1997 X-Files parody The Springfield Files.
In the episode, FBI agents Mulder and Scully investigate alien sightings, only to find it's Mr Burns glowing green with radiation and spaced-out on medications.
Mr Burns kiwi 😂 pic.twitter.com/keqZxlP5dP

— Duffman (@simpsonsfeed) January 16, 2021
Published: 18 Jan 2021
Recent Punching Up
What do you think?