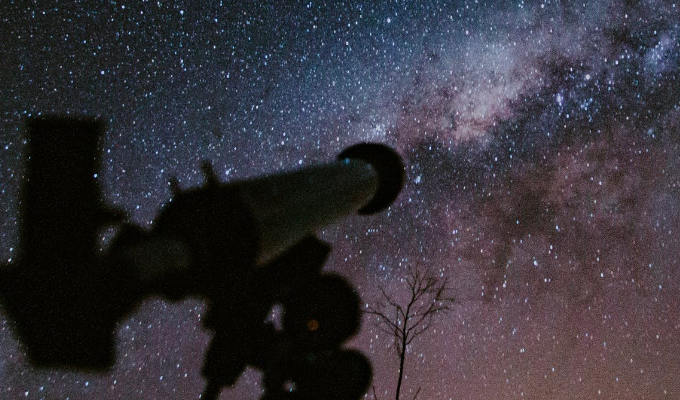 A dodgy telescope? We'll look into it...
Tweets of the week
another day of staring at the big screen while scrolling through my little screen so as to reward myself for staring at the medium screen all week

— Delia Cai (@delia_cai) November 22, 2020
I used to subscribe to a magazine for people with spinal problems, I don't any more, but I've still got the back issues.

— Gary Delaney (@GaryDelaney) November 23, 2020
Amazon Review:
This telescope is terrible. Couldn't see a thing out of it.
No stars.

— Nick Pettigrew (@Nick_Pettigrew) November 27, 2020
If condensation has ruined the photo you took of yourself, raise your phone higher. You're suffering from low selfie steam

— Sanjeev Kohli (@govindajeggy) November 24, 2020
the government strategy to keep covid at bay over christmas pic.twitter.com/gGvbWooNuH

— Hannah Jane Parkinson (@ladyhaja) November 26, 2020
My local pub does an amazing beer-battered cod that doesn't contain milk, eggs, Flour or cod and you can drink it straight from a glass.

— Olaf Falafel (@OFalafel) November 27, 2020
Published: 27 Nov 2020
Recent Punching Up
What do you think?