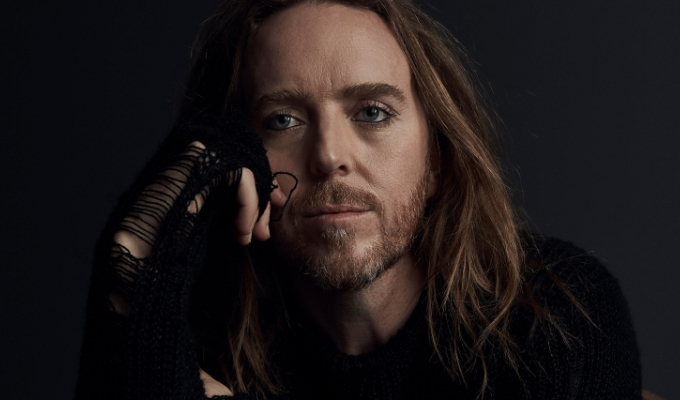 Don't Minchin I'm a comedian!
He may have written some of the best musical comedy of the century so far – but don't go calling Tim Minchin a comedian.
The writer/performer says he gets irritated at those who pigeonhole him as a comic, when he's written a blockbuster musical and done acting jobs which he ' took deadly fricking seriously'.
In an interview with Rolling Stone magazine in Australia he said: 'I was obviously okay at comedy, but I don't see myself as a comedian – I never have.
'In that period where I became known as a comedian, I wrote Matilda and that became the biggest thing I've ever done. That's the thing that millions of people have seen and that's obviously got plenty of comedy in it. But it's a very different thing'
'I've always felt like I want to be an actor and even just my turn as Judas in that ridiculous touring version of Jesus Christ Superstar. I did a good Judas, you know, I took it deadly fricking seriously.
'In Australia is where I'm most successful at not being pigeonholed. I mean, in Britain people still say, "Comedian Tim Minchin writes another musical" And you're like, "I literally composed and did lyrics for the most popular family musical of the century. When do I get to be called a composer?"
'So I guess I have a bit of a chip about that.'
The in-depth interview came to launch Minchin's first studio album, Apart Together, which steers clear of outright comedy.
He told interviewer Tyler Jenke: ' 'It's not so much I've turned my back on comedy as it's just not all I'm interested in. And I did it very intensely for a while, so now I've got to get on with other stuff… I'm going back to where I was before comedy swept me away
'I know from the outside it might sort of look like I'm a comedian whose tried to do other things, but I'm not; I'm an actor/songwriter who briefly did some funny stuff.'
Here's the new album, which is also available to buy on CD here:
Published: 23 Nov 2020
Recent Punching Up
What do you think?