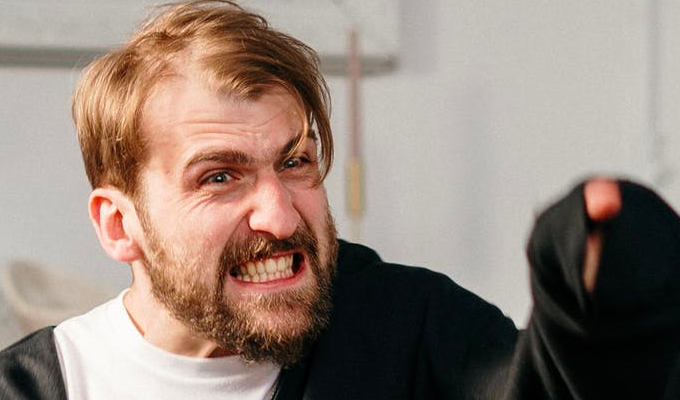 You know what makes me angry...?
Tweets of the week
"I'm afraid this line dance is dead"
"What was the cause of death?"
"An over dosey-doe".

— The Original Twitflup! (@TheRealFlups) October 4, 2020
Not knowing enough about Greek mythology is my Achilles knee.

— David Stokes (@scottywrotem) October 6, 2020
A friend of mine claims to have invented an invisibility cloak, but I can't see it myself.

— Gary Delaney (@GaryDelaney) October 7, 2020
"Have you considered retraining as hens?" pic.twitter.com/FkylKZ5tnV

— Sarah Dempster (@Dempster2000) October 6, 2020
Do you know what really makes me angry? Testosterone, adrenaline, and a deficiency of serotonin.

— Nick Harvey (@mrnickharvey) October 4, 2020
I'm sorry, but if this government wants to bankrupt a generation of artists it can set up an @edfringe venue like everyone else.

— Ed Morrish (@edmorrish) October 6, 2020
My short-sighted sniper girlfriend has left me. She doesn't know what she's missing.

— Paul (@bingowings14) October 8, 2020
Published: 9 Oct 2020
What do you think?