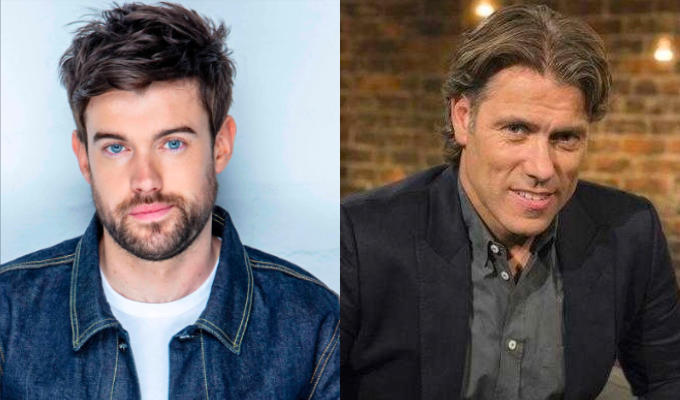 John Bishop: Jack Whitehall once paid me for a gig in laughing gas
Jack Whitehall once paid John Bishop for a gig in laughing gas – claiming couldn't afford the £40 fee.
Bishop says that early in his career he agreed to appear at the younger comic's student gig in Manchester after meeting backstage at the London Comedy Store.
But the event was so poorly attended that Whitehall, then studying for a history of art degree, offered John nitrous oxide, the drug dubbed 'hippy crack', instead.
Bishop told Gabby Logan's Mid-Point podcast, John said: 'I remember I was compere of Jack Whitehall's first gig at the Comedy Store. He'd come to do an open spot and he was only 18.'
'I was on the circuit and then he went to Manchester University and phoned me up because he'd started a comedy club and booked me for £40.'
'Which he never gave me because they didn't sell enough tickets and he paid me in laughing gas.'
Bishop also praised the camaraderie of comedy, saying: 'The best thing about comedy is it's a little club. You find yourself part of this strange needy society of people who want to go on stage and make people happy.
'So as a result there's not a single comedian I don't respect. I haven't met a comedian who is judgmental of other comedians.'
And it's possible that last comment will raise more eyebrows in the circuit than being paid in laughing gas,,,
Published: 3 Sep 2020
What do you think?