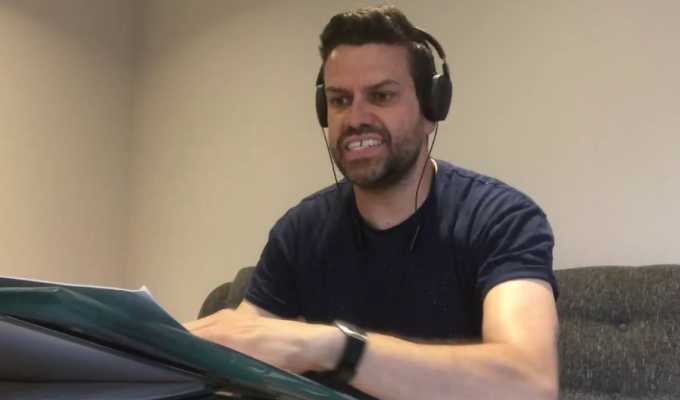 Michael Spicer's Room Next Door mentioned in Parliament
Michael Spicer has achieved a rare, if dubious honour - being mentioned in the House of Commons.
A Trade Bill currently going through Parliament plans to introduce a so-called "room next door" approach to future international negotiations.
The system would involve inviting non-government parties to such talks, so official negotiators can step away from the table and get a rapid response from experts, then go back into the room to move the negotiations forward.
But The Room Next Door also the name of the cult internet series that comedian Spicer has created, in which he plays an unseen adviser talking to public figures via earpiece, usually during car-crash media appearances.
The political use of room-next-door negotiations is controversial because of fears of lack of transparency and fears of special treatment for those outsiders allowed access to the negotiators.
In a Commons debate today Labour's Bill Esterson, the Shadow Minister for International Trade name-checked Spicer, saying: 'The chaotic way the government plans to create its "room next door" system sounds more like a sketch fromMr Michael Spicer than how a government might engage with scrutiny.'
His comment caused some apparent confusion. When Tory backbencher Jonathan Gullis asked if to give way 'on the scrutiny point', Labour's Emily Thornberry teased: 'On the Michael Spicer point?'
To which Esteron said: 'I don't know whether Michael Spicer is talking to the honourable member or not; we will find out in a moment.'
When the mention was pointed out to Spicer on Twitter, he replied simply: 'Whut.'
whut pic.twitter.com/HqWA7iL2DE

— Michael Spicer (@MrMichaelSpicer) July 20, 2020
Published: 20 Jul 2020
Recent Punching Up
What do you think?